Australia's Next Top Model Cycle 6 Episode 1 [Watch Online - AUSNTM6]
Australia's Next Top Model Cycle 6 Episode 1
And they're back!!!!!!
I love Australia's Next Top Model! The country down undah that brought you modeling sensations like Gemma Ward, Abbey Lee Kershaw and Catherine McNeil is also the country where the best 'Next Top Model' franchise is from. It's the only one worth watching.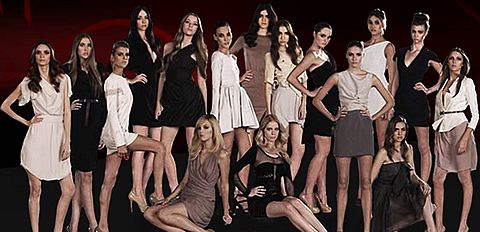 After watching this episode, I'm rooting for KATHRYN! I'm all for tall and skinny! Also, the Avon Lady with the tan and too much makeup on... I think she's this season's bitch. As in, the one who would make interesting TV.
Click click click!
BTW, I wonder what happened to Jonathan Pearce. He got replaced by Josh Flinn. I liked Jonathan. He looked healthy on TV. Josh looks like he's been around the block, you know, slings and sex clubs and all. He's got this circuit queen look goin on. Just kidding.
So.. who do you want to win? Tell me!
follow me on Twitter