Anna Dello Russo's Home
Anna Dello Russo's Home
Great news! After 21 years, the adoption agency called. They finally traced my fairy godmother and it's time for reunification. It turns out, it's streetstyle blog darling, the ravishing Anna Dello Russo, who is also Vogue Nippon's Fashion Director at Large.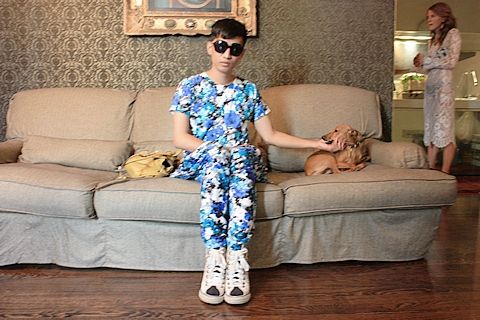 She invited me for nibbles, a drink and a chat at her gorgeous apartment after the spring/summer 2011 D&G menswear show in Milan.
Click click click!
I've been extremely lucky and grateful having met some of the most wonderful people in the industry but it's not often I get to spend quality, dedicated time where they live.
From the moment I stepped on her Chanel doormat, I knew I was in for a ride. Anna Dello Russo is a woman whose colossal love for fashion knows no limits. She lives and breathes fashion.
She collects clothes and accessories from the world's best designers and owns over 4,000 pairs of shoes.
This time around, she showed me two apartments. One is where she lives (by herself and her baby Cucciolina) and the other apartment is where she store some of her clothes.
Oooh it's the Balmain! Oooh it's the Givenchy! Ooooh it's the Lanvin! It's amusing how we played 'guess the designer' when she showed me her precious pieces.
Anna apologized every once in a while for certain places not being 'photogenic' enough but to me, her apologies were unnecessary. Her apartment is full of life and full of love! While some people prefer to be minimal and have space, Anna's apartment was a delightful visual feast; there's always something see and something to touch in every corner.
Also, whether in chic, black frames or elaborate detailing, hundreds of personal photos are displayed throughout the apartment.
Like the rest of us, also has her own quirks.
She wears Abercrombie fleece tracksuits when flying, she collects mannequin heads and she hoards vintage socks and leggings, dating back from the 60s, 70s, 80s, 90s, all in pristine condition.
Both of her apartments are overflowing with clothes so she stores her luggage and Louis Vuitton pieces inside this massive antique cabinet in the patio.
In spite of the bold, fashionable exterior that you see in photographs, Anna is incredibly warm, incredibly gracious and incredibly friendly.
We sat down and talked about our careers, our personal histories, how many, many people want to be a stylist or an editor these days, how fashion can be too political at times, how bloggers brought back the joy and the fun and the celebration in fashion, etc. I told her she's soo inspirational and she offered to be my life coach...
Anyway, there was something about the way she talked that was so mesmerizing. You can instantly feel the passion. I could listen to her for hours.
Truly an inspirational and motivational woman, let me tell you that.
With that being said, feast your eyes...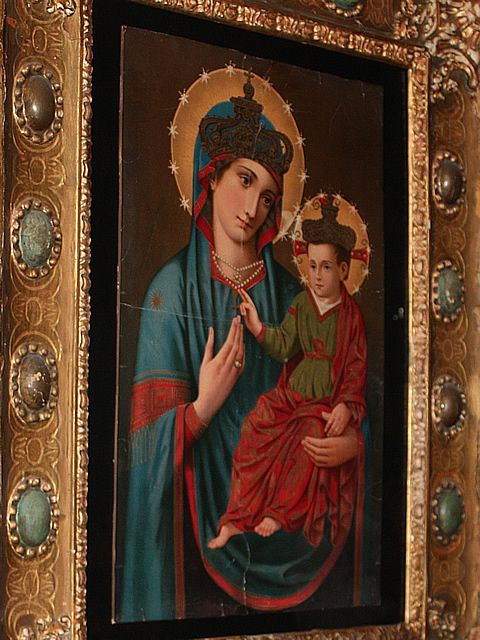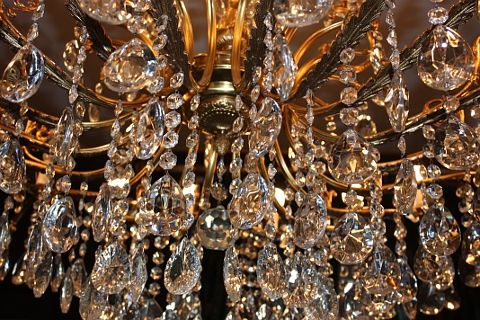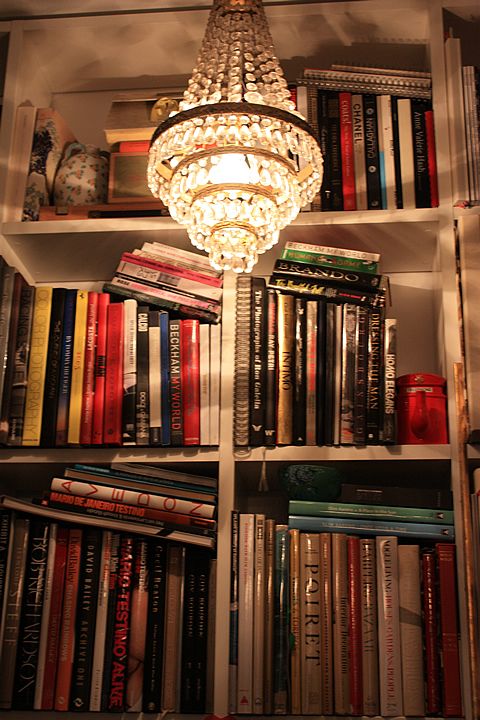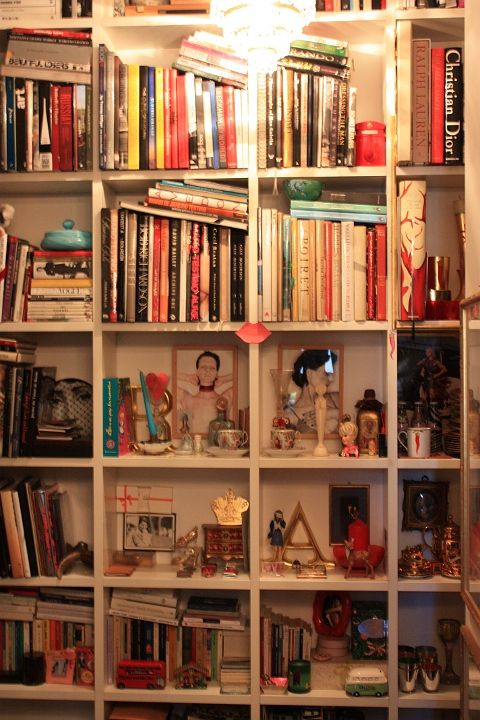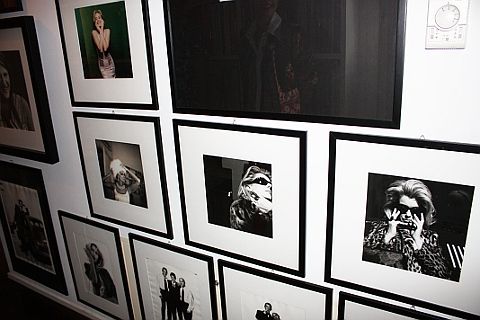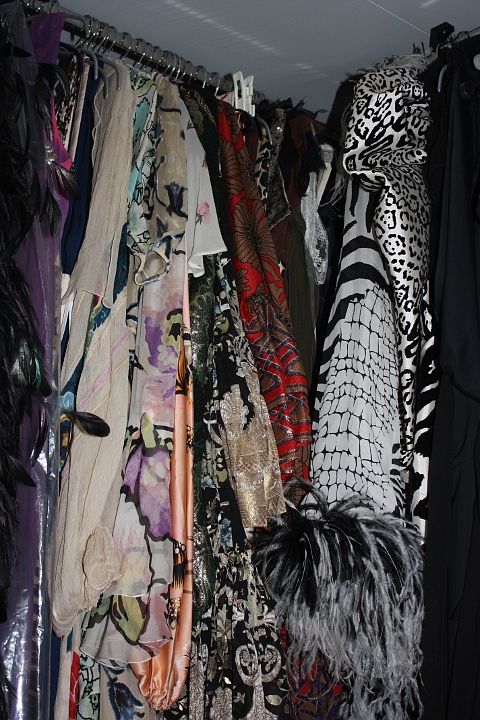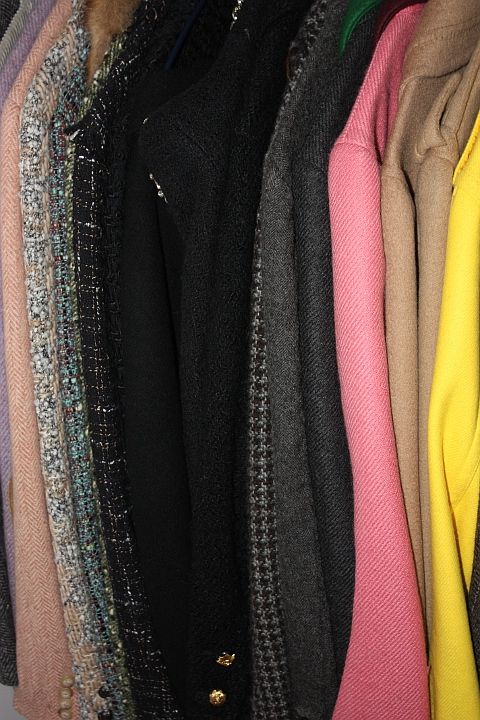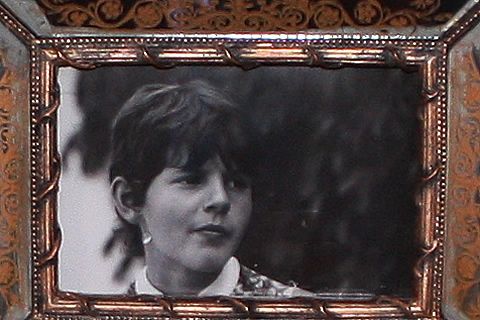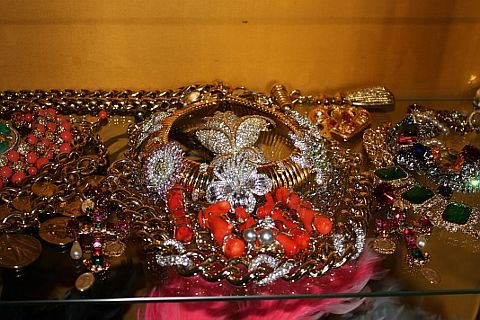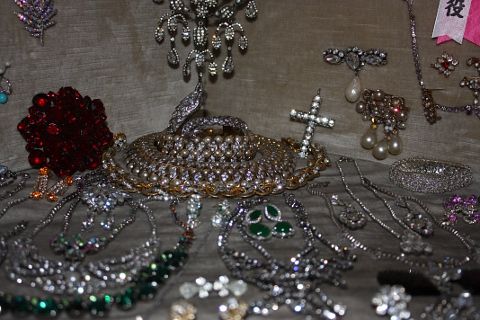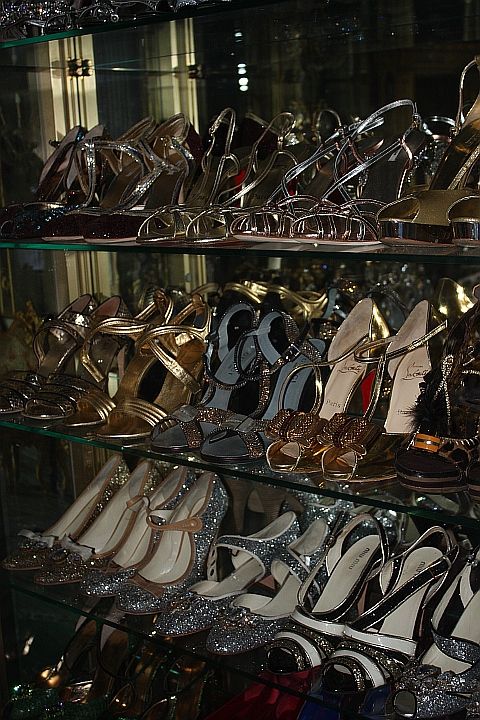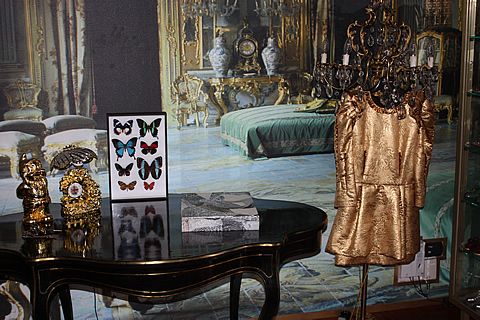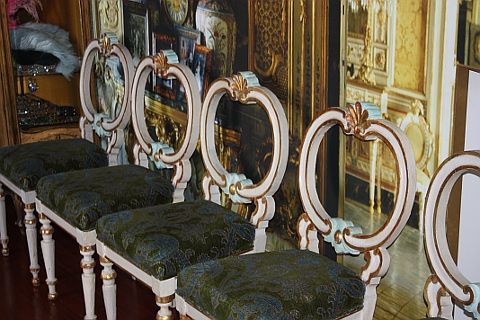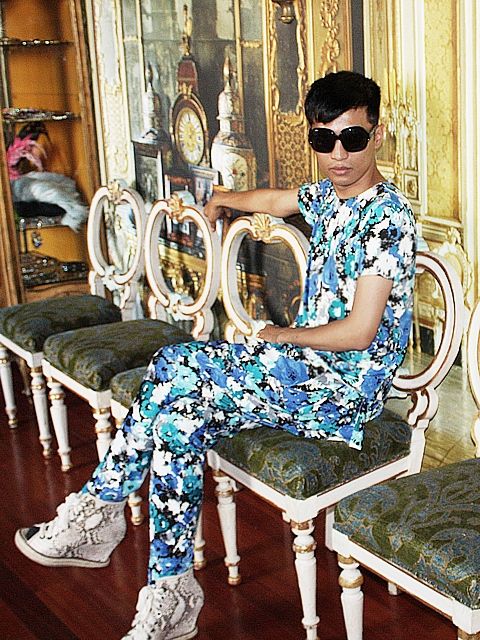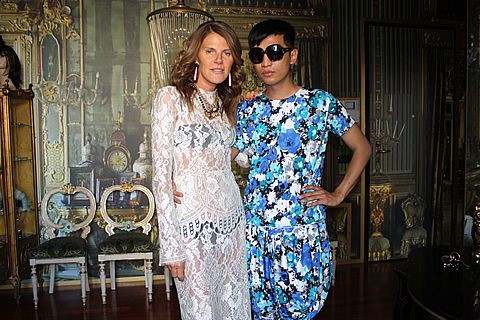 Thank you so much Anna for opening your doors, welcoming me to your gracious home and for giving me a peek into your wonderful world. Not only you're a beautiful and elegant woman on the outside but you also have a heart and soul made out of gold! It was lovely meeting you at last and I hope to see you again soon. New York!!!!
Baci baci ciao ciao! Ti amo!!!
follow me on Twitter