Alexander McQueen Underwear [something for the boys]
Alexander McQueen Underwear
I don't think I'll ever get over Alexander McQueen's passing. It's so bittersweet that my first Alexander McQueen show was also his last. With womenswear collections just around the corner, I'm very curious what his successor, Sarah Burton, will come up under his name.
Meanwhile, have you seen McQueen's first underwear collection for men?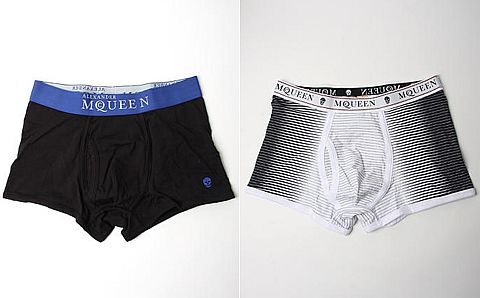 They are now available for sale at Oki-Ni. Prices range from £40 - £55. A bit pricey for boxers and briefs but hey, they're McQueen! I'm sure it doesn't hurt to indulge from time to time...
follow me on Twitter