Tommy Hilfiger + Keith Haring Collaboration
Tommy Hilfiger + Keith Haring Collaboration
At the Luisa Via Roma Firenze4Ever event last weekend, Tommy Hilfiger gave away limited-edition sneakers featuring their collaboration with American graffiti artist/activist Keith Haring.
They also had someone who customized the sneakers by permanently engraving whatever you want. I had "Bryan" engraved on my pair.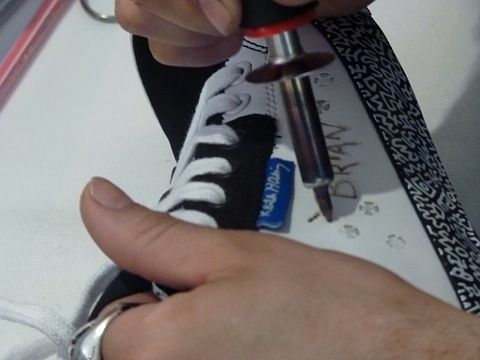 At first I was rather hesitant in wearing them but trust me, they came very handy and useful because of my missing baggage issues.
follow me on Twitter