Dior Homme Spring Summer 2011 Show Invitation
Dior Homme Spring Summer 2011 Show Invitation
As you know, I'm currently in Paris. I'll be here for some menswear and haute couture shows.
I won't be doing as much shows as I want to as I was late in sending my show requests but I have to give kudos to the wonderful folks at Christian Dior for accommodating me on the very, very last minute.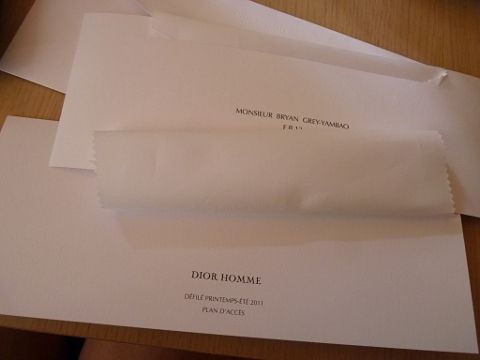 It's my first foray to the wonderful world of Christian Dior. I'm excited! It's such an honor to be invited to Dior Homme. Perhaps next time, women's pret-a-porter and haute couture...
One can only dream....
follow me on Twitter