A Shaded View of Florence
A Shaded View of Florence
Fellow fashion blogger and friend Diane Pernet arrived today in Florence for Pitti.
She's staying at the same hotel as I am and she's one floor up. Thought I'd visit to say hello... it's been quite awhile since I last saw her.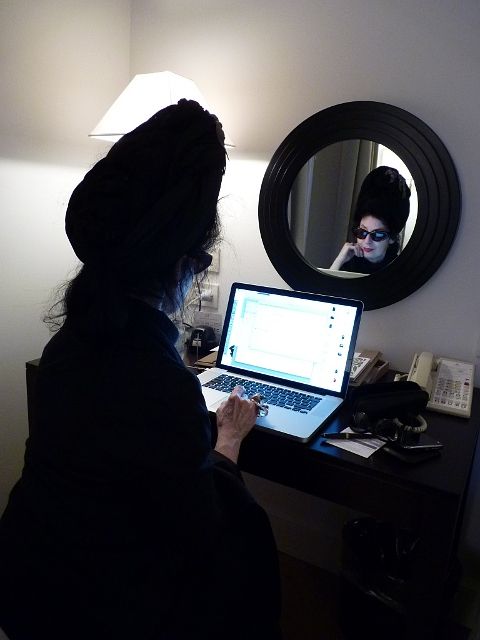 You should have seen her reaction when she opened the door and saw me. She was like, "stop! wait right there..." and she grabbed her camera to take a photo of me. It turns out that it was the first time she smiled today.
Fun times!
follow me on Twitter