A Bittersweet Moment
A Bittersweet Moment
Remember the scene at September issue where Grace Coddington said "a lot of people have come and a lot of people have gone..."? Well, there were rumors, lots of rumors and now it's confirmed. American Vogue's Sally Singer is the new Editor-in-Chief of NY Times' T Magazine.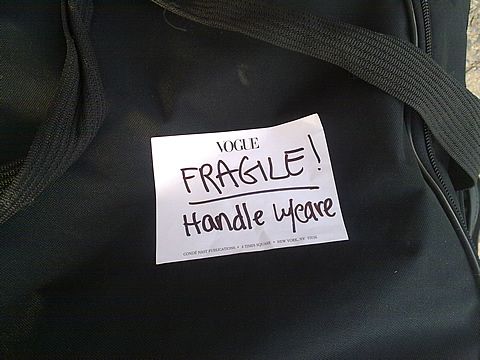 I must admit I'm rather shocked and dismayed on the news that Sally left the Bible. VIEW is the MAIN reason (followed by editorials and then Index) why I buy American Vogue. If you were to compare the magazine to a meal, VIEW, imo, is the main course. It is where all the finest fashion ingredients -- trends, news, stories are dissected and concocted into one fine dish and Sally is the master chef. Trends have come and go over the years and her voice and perspective shines the most in my books.
I know this is very creepy for me to say (who the hell remembers what people write 10 years ago?) but one of my earliest recollections of Sally was her piece on Fendi Selleria bags. I'm currently traveling right now and don't have access to my archive but I think it was back in November or December of 2000 when she explained why stitches are better than logos. I followed Sally religiously after that piece.
Ah well. Like most things in life, when one door closes, another one opens.
Congratulations, Sally! I'm definitely interested in your vision for T.
On a different note, congratulations too to Mark Holgate for the promotion. Mark is another great man at Vogue and his new position as Fashion News Director is well-deserved.
follow me on Twitter