Schiphol Airport, Amsterdam
Schiphol Airport, Amsterdam
After sitting behind two geriatrics AND beside a mother and evil spawn satan child who simply could not contain himself thirty four thousand feet up in the air for the duration of our hellish fourteen hour flight, I'm glad to say I finally made it in Amsterdam.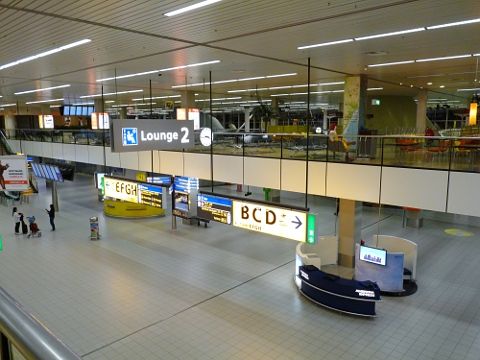 (Airport is empty because I took this photo at 3-something AM!)
For a stopover. I have another flight in.... nine hours!
PS. I didn't get all the hoolabahoola about Avatar last year but omg I cried... as in FULL-ON WATERWORKS!!
follow me on Twitter