Reeeeaaaallly now, L'Oreal?
Reeeeaaaallly now, L'Oreal?
I remember this stunning image of the thinspirational Olga Sherer from the November 2007 (Vogue Montres) issue of Vogue Paris.
Fast forward to the February 2010 issue of Vogue Italia comes an ad from L'Oreal.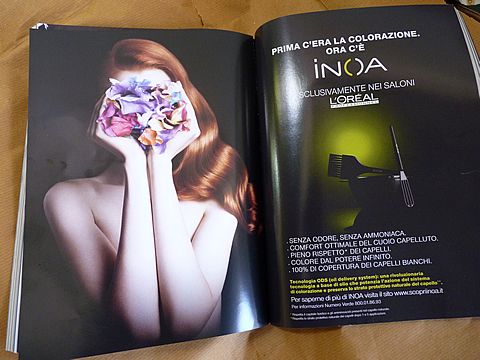 Everything's photoshopped these days anyway so the question is, do you think it's Olga Sherer on that image, photoshopped to make her a wee bit plumper or no? What say you?
Just wondering...
follow me on Twitter