Lady Gaga T-Shirts - I'm A Free Bitch, Baby
Lady Gaga T-Shirts - I'm A Free Bitch, Baby
I'm not surprised there's an opportunistic person out there in the UK capitalizing on Lady Gaga's fame by selling these Lady Gaga "I'm A Free Bitch, Baby" t-shirts for around US$19 each. They come in different colours: red and white, purple, black and neon green, black and gold, black and silver. It also comes in a tank top, too.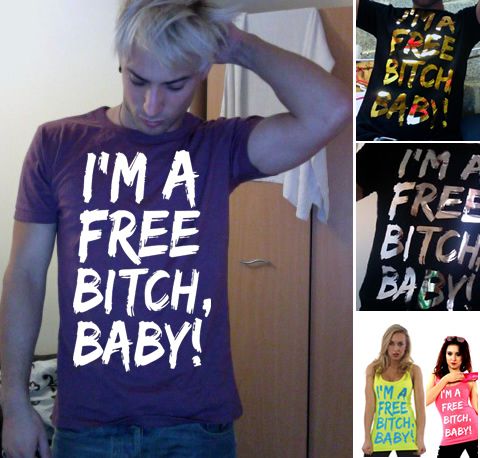 Click HERE to view the seller's eBay store.
What do you think? I'm buying one just for kicks. You know, something to wear in private -- at home, on the plane and at hotel rooms. *wink wink*
I want your love and I want your revenge...

photos via: eBay

follow me on Twitter