Hainanese Chicken Rice
Hainanese Chicken Rice
One of the things I *always* look forward to eating whenever I'm in Singapore is their famous Hainanese Chicken Rice.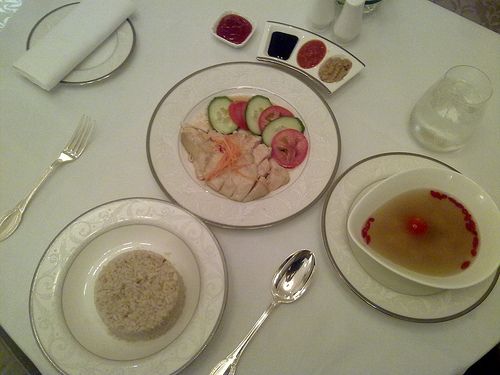 I don't think I could ever get sick of it. I had it every day (via room service) at the St. Regis. 
The $64 million question is... who makes the best Hainanese Chicken Rice in Manila? Answers on a postcard...
follow me on Twitter