Burberry's Bryan Boy Booties or Bryanboy's Burberry Boots?
Burberry's 'Bryan Boy' Booties or Bryanboy's Burberry Booties?
Remember those stunning fall/winter 2010 Burberry Prorsum boots I've been obsessing ever since I saw them on the runway? Well, I need some high-resolution photos of the boots for a piece I'm contributing to a magazine the UK. I emailed Burberry, lo and behold I got this link. Click HERE.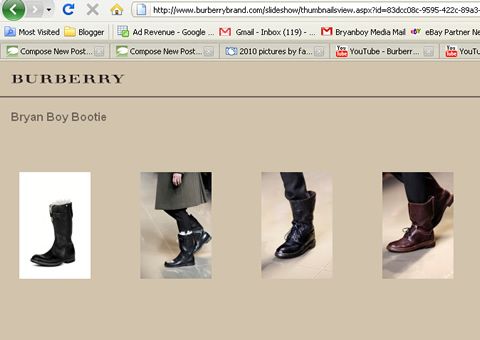 "Bryan Boy Booties"????????????
False alarm.... or???
I'm not gonna hold my breath... I think it's just a false alarm.
Assuming it's not, well...
OH. MY. GOD.
I'm gonna have to think of something to say.
UPDATE - 6:22AM: StyleBubble saved the day! False alarm indeed.
follow me on Twitter