Bryanboy's Room - St. Regis Hotel Singapore Edition
Bryanboy's Room - St. Regis Hotel Singapore Edition
I've added a new category called "Bryanboy's Room" on my blog. It's long overdue considering I've been spending a lot of time at airports, hotels and sometimes, airport hotels (yes!!) lately. Now that I have a new camera (how I wish it's a dslr but I can't afford one hu hu hu), I'm gonna take tons of photos of my hotel rooms over the next few months.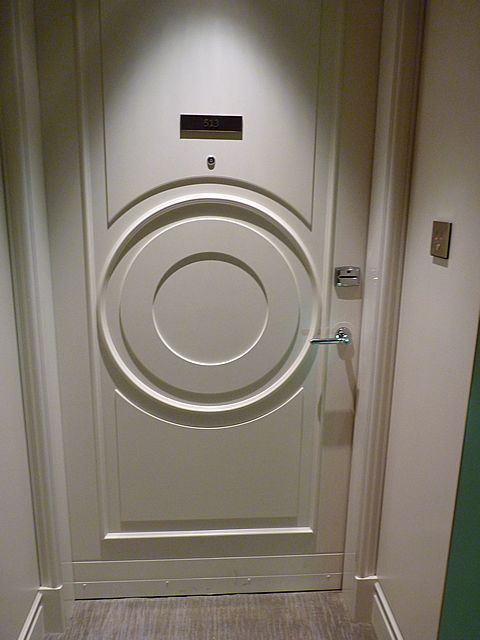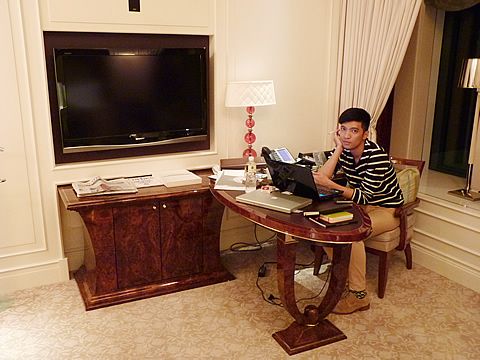 With that being said, say hello to the temporary International Global Worldwide Superpower Headquarters of Bryanboy.com.
Click click click!
As previously blogged, St. Regis Singapore was my home for a few days. My very spacious room was gorgeous. What a visual feast!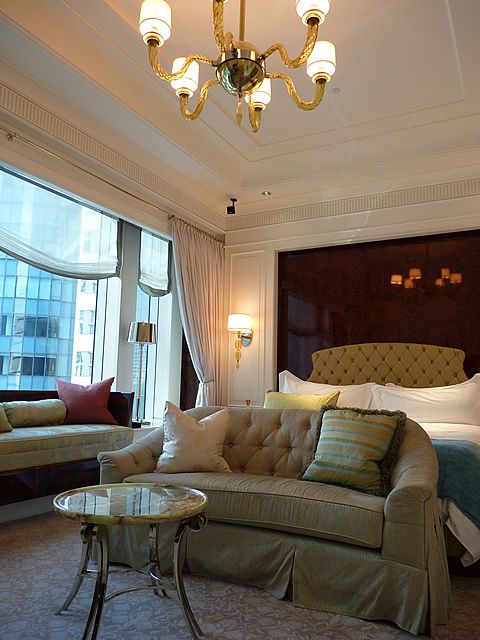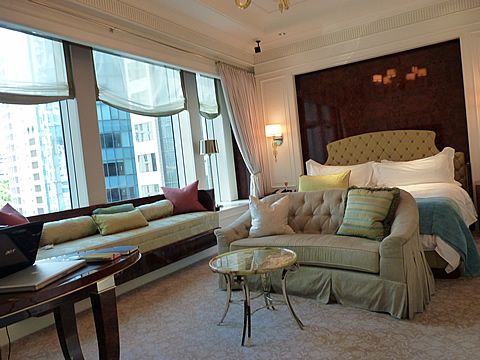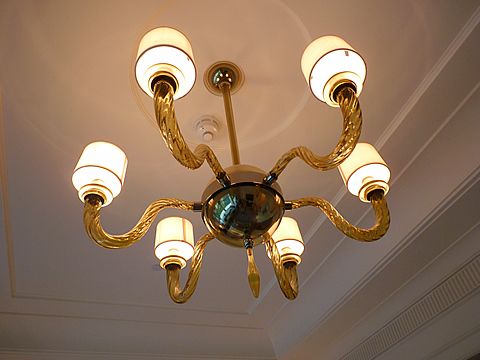 When
Larry
visited my room, he thought my bathroom was as big as the bedroom!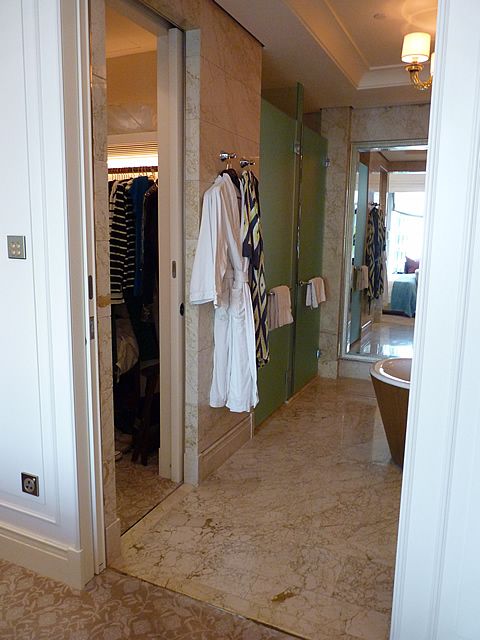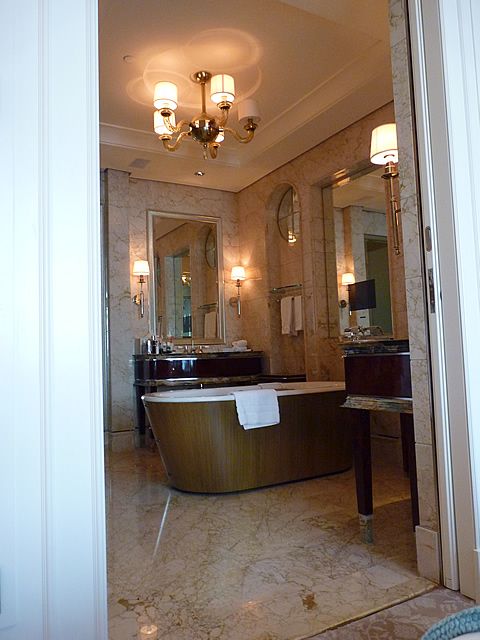 This tub is massive. Massive, I tell you!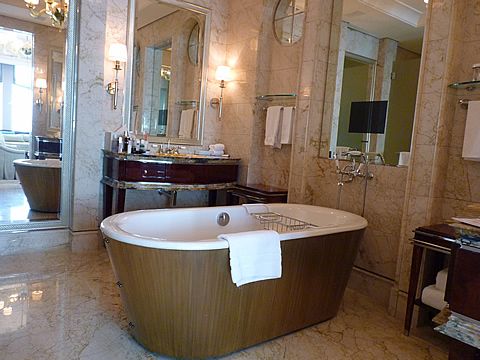 As you can see, I'm very, very, very low maintenance. Like fashion, I like a mix of high and low when it comes to toiletries. Creed and Hanae Mori fragrance vs Nivea deodorant. I think you really have no option but to live on disposable, supermarket brands if you live out of your suitcase.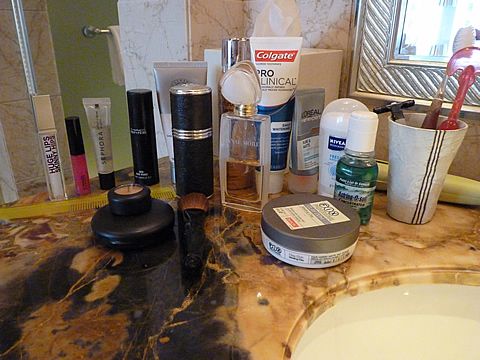 My humble closet.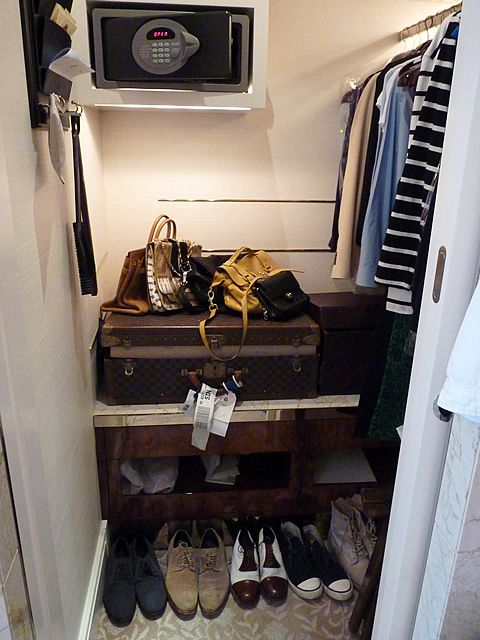 I have to commend my butler Ann for helping me unpack and organize my closet. She's amazing!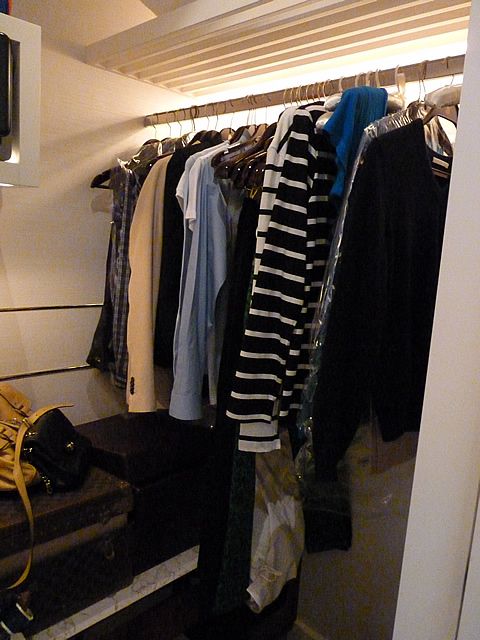 Bags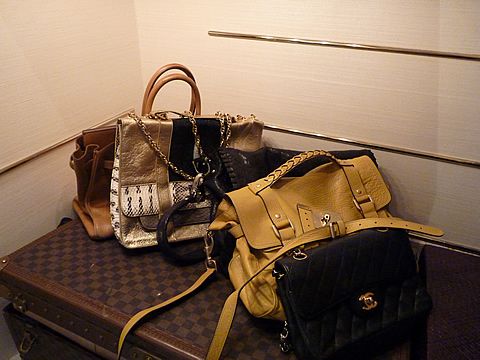 Shoes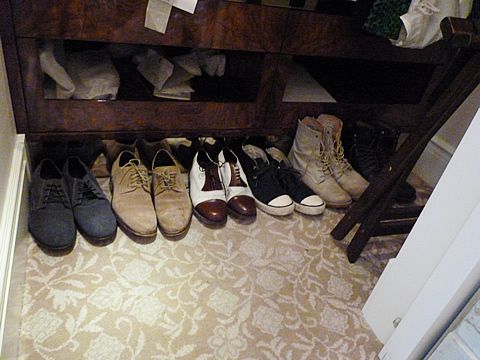 Going back to my work desk...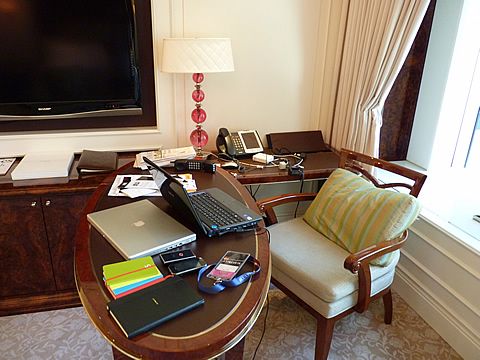 My tools of trade: my trusty Nokia N97 phone, flip mino and moleskine notebooks.
Derek Blasberg's new book, Classy, is my bedside read at the moment.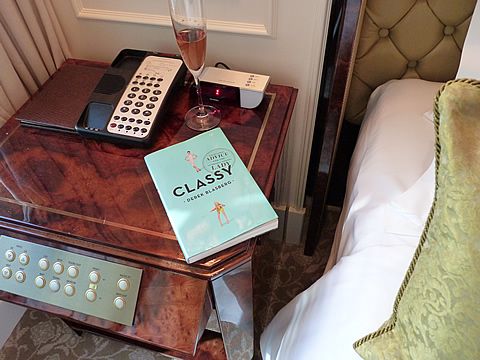 I bought these cute pins from a market stall in Kuala Lumpur. I love them!

And there you have it.
It was a pleasure staying at the St. Regis Singapore. I hope to come back again sometime in the future.
Special thanks to my generous sponsors who hooked me up. I wouldn't have been able to stay there without your kind support.
follow me on Twitter