Blackberry vs Nokia
Blackberry vs Nokia
As you know, I've lost my phone (yet again, third phone lost this year and it's only May!!!) last week. I'm a Nokia girl by heart but heaps of my friends own a Blackberry.  I bought a cheapy cheapy Curve (it's a free phone; I just had to extend my contract for 2 more years with my phone company blah) a few days ago so I'm not incommunicado to the world.
It's been three days and I can't, for the life of god, access Twitter on the Twitter for Blackberry app. Ubertwitter is the same thing. I'm getting network errors.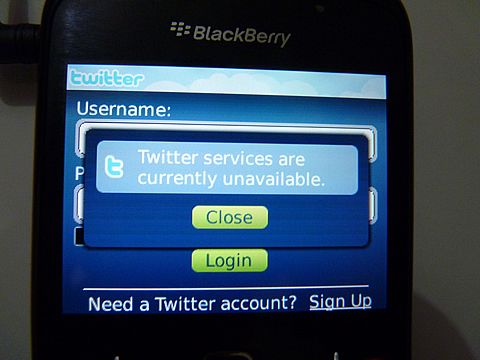 Oh and please don't tell me I should've gotten a Bold or whatever is the latest Blackberry unit out there. I've been told that Smart Communications in the Philippines doesn't even have that phone! I would if I could but no Corazon, shit's not available in the TURD world!  In fact, I had to call people and wait days just to get this Curve. According to them, they've sold out of Blackberry units.
This would NEVER happen to a Nokia phone. I want a Nokia hu hu hu...
follow me on Twitter