Amsterdam Schiphol Airport CLOSED Due to Ash Cloud
Amsterdam Schiphol Airport CLOSED Due to Ash Cloud
My worst nightmare came true.
Amsterdam Schiphol Airport is closed today, Monday, from 6AM until 2PM.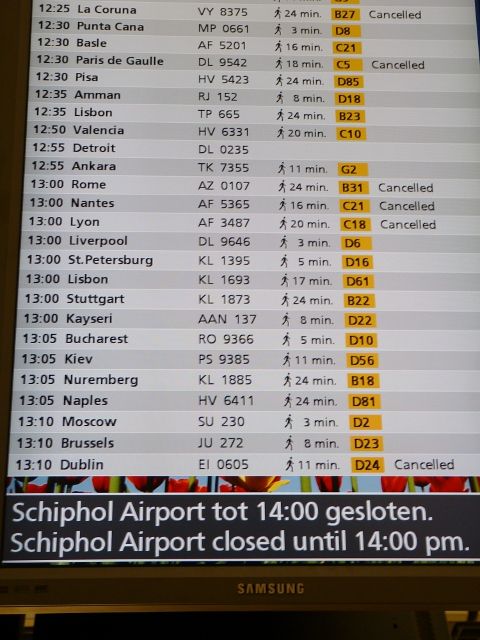 I have a flight that should leave later today. My flight hasn't been canceled, yet, as of the time I posted this entry.
I have my fingers, legs and my nutsack crossed. I need to go to my next destination!
follow me on Twitter