Stella McCartney for GAP Kids
Stella McCartney for GAP Kids
Are you a GAP customer? I am, but I've never bought anything from the GAP kids department. I'm calling the attention of anyone (and I mean geriatrics over the age of Tavi) who is familiar of GAP kids sizes, especially their boys' section.
Stella McCartney, as you know, collaborated with GAP kids for a limited-edition line and I'm obsessing over this t-shirt that I like in navy blue and white.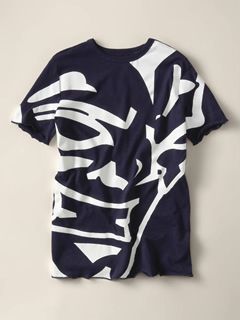 They're cute, no?
I love the superhero print; it's soo chic! You can wear it underneath a sharp jacket or a trench (tip: everything looks good underneath a black or khaki trench), some lovely shorts (I love the one by Chris Benz) and perhaps a statement-making necklace.
Although I'd most likely wear it with a colourful, contrasting piece (lemon yellow? green? anything with coral?), this embellished felt necklace by Malene Birger is major. Ditto with this Adia Kibur chiffon stunner.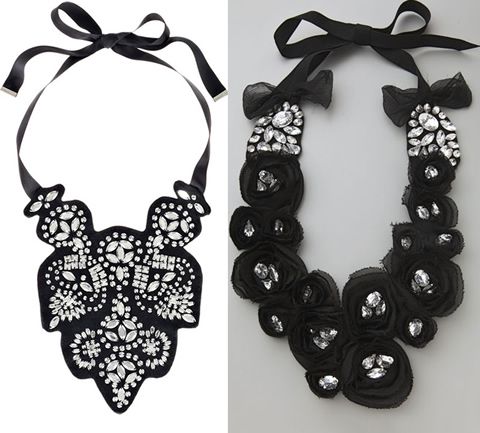 I'm all for piling it up. Pile it up. Pile that shit up!
Yesterday afternoon, my mom told me I looked like a salad bar (she's the 2nd person who told me this) after seeing photos of me outside the Gucci show in Milan. Salad eh? But hey, Anna Wintour complimented me and said I looked 'eclectic' (is that Vogue speak for cray cray?) and Carine Roitfeld whispered sweet nothings... so Anna + Carine's opinions supertrumps my mother's. Haha ;-)
You see, dressing up is like going to the buffet table. You pick your clothes like the way you pick your food based on your taste and your mood before putting it on your plate. Some prefer to be minimalist -- you know how they're like... they go straight to the salad counter and all they eat are cherry tomatoes. I, on the other hand, well, I'm a greedy princess so I take everything -- and wear everything in one go.
Visa card at ten paces, can I fit into boys' size XL or XXL? I need to know the answer.
follow me on Twitter