self service 32: malgosia bela & carmen kass
self service 32: malgosia & carmen kass
Remember that polaroid shoot I did in Paris last October? The same shoot with the electrifying Giovanna Battaglia? Well, the latest issue of self service is out. Malgosia Bela and Carmen Kass are both on the cover.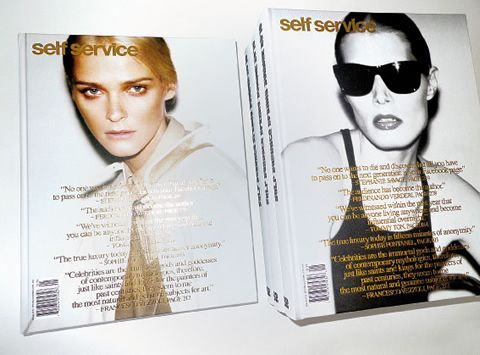 Looks like I'm gonna troll the internet to see if I can buy this issue online because it's not available in the Philippines. Boo.
The $64 million question is, do you guys think me and the amazing Tommy Ton (Jak and Jil) would make a great sticky rice gaysian power couple? Hahaha ;-)
Lastly, self service magazine just launched their new blog. Visit http://selfservicemagazine.com/blog/.
follow me on Twitter