Miu Miu Large Sequined Leather Tote Bag
Miu Miu Large Sequined Leather Tote Bag

It's Sunday night and I'm here on my bed, window shopping away. I don't know about you but the shopaholic in me likes to pretend I'm buying things by adding items in a virtual shopping cart... and then closing the browser window (without buying, of course) once I get my fix. Y'all should try it sometime. It makes great exercise and it doesn't cost a single cent.
Anyway, I need this sequined Miu Miu tote bag to come into my life.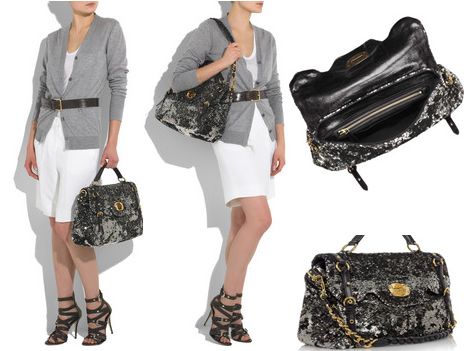 I saw it in real life when I went to the Miu Miu store in Milan last month and that bag is to-die-for.

photo credit: net-a-porter
follow me on Twitter