It's All About The Print (Peter Jensen)
It's All About The Print (Peter Jensen)
I know fashion is heralding the return of "minimalism" these days, thanks to the new guard of Chloe, Stella McCartney and of course, the critically-acclaimed Celine. However, I feel like going against the grain this year by infusing more prints and colour to my wardrobe. I'm not even sure if looking "easy, breezy, effortless gurl" suits me either.
I saw this striking pair of trousers from Peter Jensen's spring/summer 2010 collection where he collaborated with artist Laurie Simmons. I thought these are cute so I wore it to a dinner a few days ago.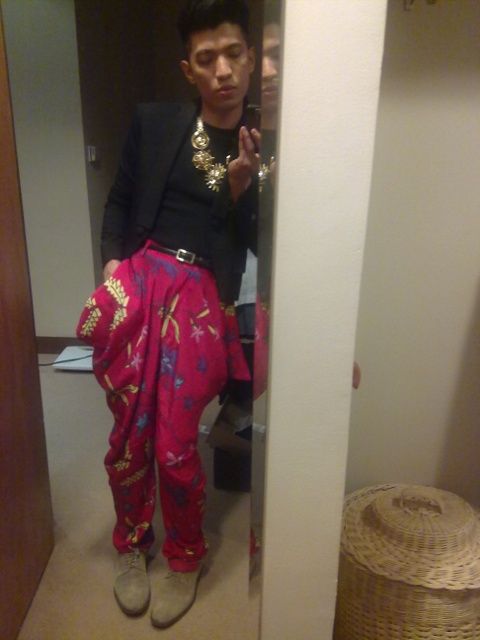 Avel Bacudio jacket, Vince top, Peter Jensen trousers, Uniqlo belt, Mawi London necklace, Cole Haan shoes and a very, very, very tired BB
Cute eh?

photo via: style.com

follow me on Twitter