Henry Holland + Charlotte Olympia Platform Wedges
Henry Holland + Charlotte Olympia Platform Wedges
Electrifying shoes. I want. I need! I love Henry Holland's collaboration with Charlotte Olympia.
As you know, Henry is here in Kuala Lumpur to show select pieces from his fall/winter 2010 collection at the MUSA store. When I went to his rehearsal, the first thing he asked me was, "what size are you?". My answer of course, is, model size, which is size 40 women's.
I tried this pair on and for a 6-7 inch high shoe, they're surprisingly very comfortable.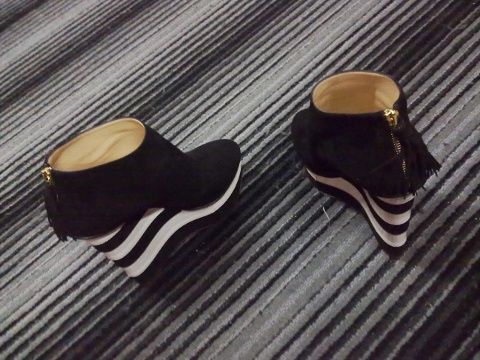 Can I borrow a pair during fashion week?
follow me on Twitter