Clusterfuck of Cray Cray at Bedford Ave Williamsburg, Brooklyn
Clusterfuck of Cray Cray at Bedford Ave Williamsburg, Brooklyn
Me and my friends Phil and Brent spent the afternoon at Williamsburg yesterday. During our walk, I saw this empty parking lot with all these cray cray things in it.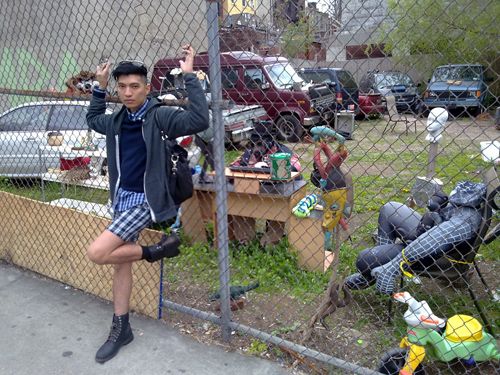 Click click click!
It's funny what people can do with junk. Is this garbage or.... art?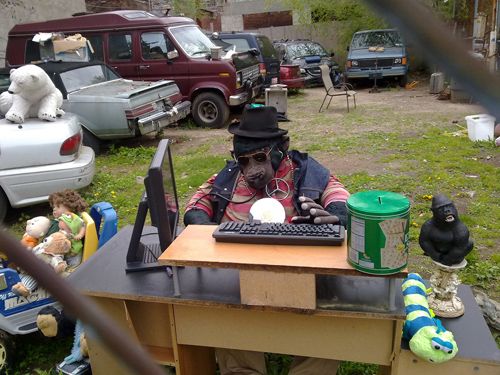 What a clusterfuck of cuteness.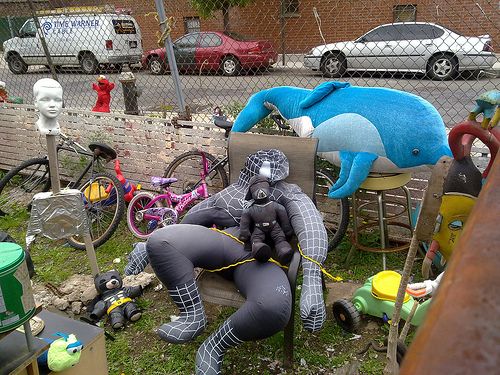 I love how they decorated this junk yard of old cars with stuffed toys.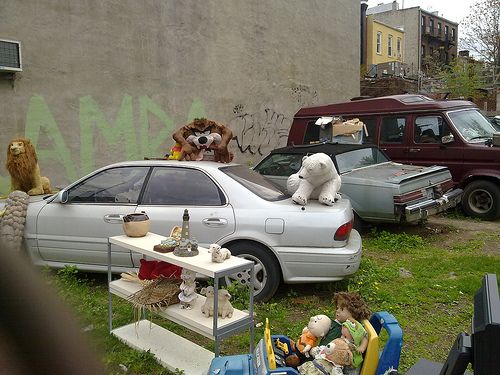 Cray cray eh?
follow me on Twitter