American Vogue November 1988 - Micaela Bercu
American Vogue November 1988
Speaking of number one, behold my latest acquisition: the November 1988 issue of American Vogue.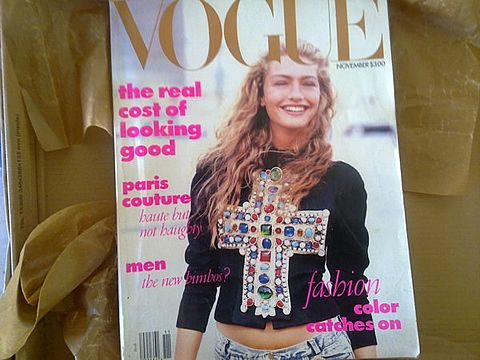 This is Anna Wintour's first issue as Editor-in-Chief of Vogue USA after replacing Grace Mirabella.
Micaela Bercu, in a Christian Lacroix haute couture jacket, was photographed by Peter Lindbergh who, as reported last month, is returning to the magazine after an eighteen-year hiatus. It's also the first time jeans appeared on the cover of the magazine.
I bought this (for $75 shipping included) on eBay after a crazy bidding war. I wasn't gonna let it go.
Trust me, every penny I've spent is worth this amazing piece of history.
follow me on Twitter