The Shot
The Shot
The next issue is coming out in a few days but have you picked YOUR copy of the amazing (I'm not saying that because I'm there but it really is one of Anna's best issues, content-wise, in a long time) March 2010 issue of American Vogue?
I hope your answer is "YES".
LOGGED ON: Every generation in fashion has its force to be reckoned with but this group is the first of its kind. It blogs about style and is making a global industry sit up and take notice.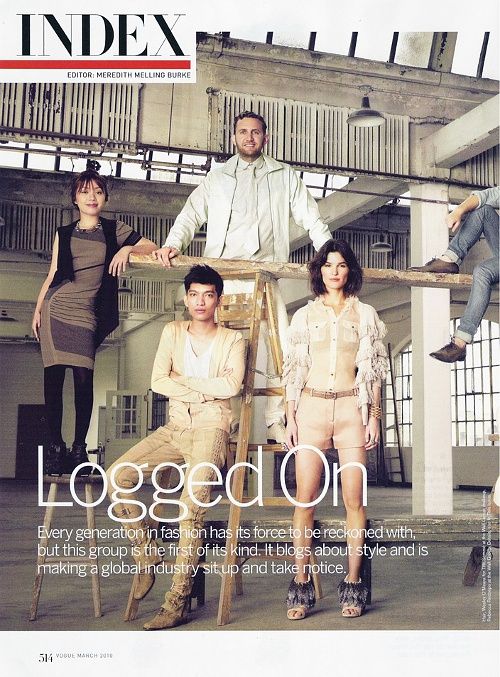 If not, well, surprise surprise.
Thank you so much to Vogue for this wonderful experience.
Believe it or not, I carry a copy of this issue WHEREVER I go. I don't care that it  weighs a ton... it's in my handbag all the time! It's one of those surreal moments, like I question myself ALL the time whether it's real or not.
follow me on Twitter