Can We Please Move On?
Can We Please Move On?
Like many of you, I like to look at things I can't afford both at stores and at online shops. Things like gorgeous handbags in different skins and leathers.
I also like to think I pay attention to details... small details like this rectangular metal clasp that's been going on for quite some time now. I dunno why but I always cringe whenever I see this clasp on a beautiful, well-crafted handbag.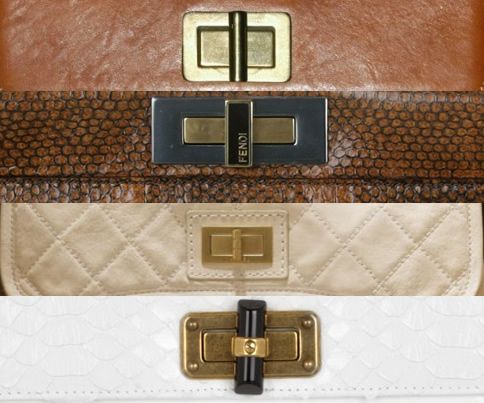 (From top to bottom: Chloe New Louise shoulder bag, Fendi watersnake Peek-A-Boo bag, Chanel quilted flap bag, Lanvin python Happy bag)
I'm sure that clasp style has been around for ages, nothing new there.

For a sum of money that is equivalent to a month's (or two) rent to mortals, you'd think some of these houses would design something that's unique to their brand but no...
Chanel's been using it on their 2.55 reissue bags since February 2005 in commemoration of the 50th anniversary of the original quilted 2.55.
Lanvin's been using it too for several seasons now that it's fast becoming one of their accessory signatures... but Fendi and Chloe? Don't get me wrong -- the Chloe Louise bags (I like to call them the baby Hermès Constance) are soo chic it hurts!!!
Emilio Pucci used that clasp, too! I'm a big fan of Pucci; they make ferocious bags....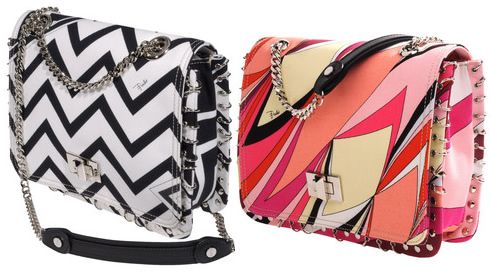 All of them are gorgeous bags alright.
However, for my money's worth (money, what money?), I just wish they offered something new and something UNIQUE to their own house.
Just my $0.02.
That's all!
follow me on Twitter