Balmain Jacket Spring Summer 2010
Balmain Jacket Spring Summer 2010
Everyone loves a good ol' case of schadenfreude. I know it's absolutely cruel for me to say this but I always beam with delight whenever I see hot diggity damn Christophe Decarnin for Balmain items on eBay. No matter what you say, it only means one thing: buyer's remorse! Walking out the shop door after experiencing the high one gets after dropping the plastic for seven grand is insane. When that high turns into a comedown, you just know there's a woman out there in this big, bad, pagoda-shouldered world, quivering, no, weeping, over her mastercard statement.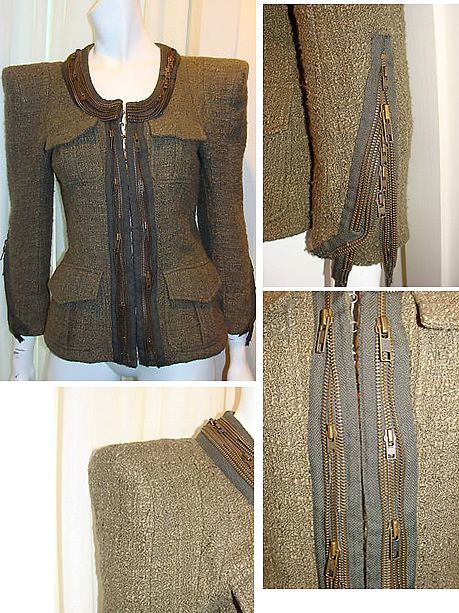 Click HERE for more information.
Oh fashion, what are you doing to people?

photo credit: eBay
follow me on Twitter