A Delightful Surprise from Matthew Williamson and Vogue Australia
A Delightful Surprise from Matthew Williamson and Vogue Australia
For their March 2010 issue, Vogue Australia recently asked members of the fashion pack, such as designers Jason Wu, Jonathan Saunders, Antonio Marras and Peter Dundas for their favourite websites. My reader Angela sent these scans.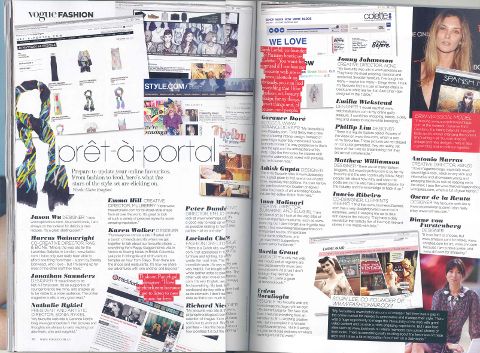 Here's Matthew Williamson's answer.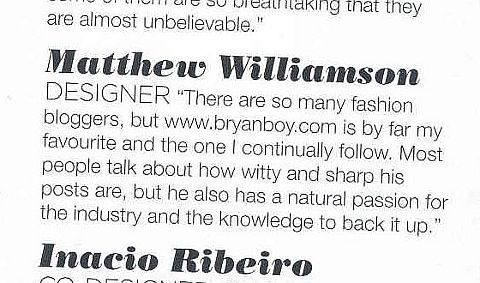 How delightful! I'm really, really touched with his very kind words.
Although I receive many emails and interact with people around the world, there are times when I feel blogging is a one-way thing because of the anonymous nature of the internet. You know, here I am, communicating to my readers via an online web site but there's a wall that blocks me from knowing who exactly reads my blog.
Thank you so much Matthew Williamson and Australian Vogue!
Oh oh oh speaking of Matthew, I have something to share to you guys...
follow me on Twitter