Prada Fall/Winter 2010-2011 Womenswear Show
Prada Fall/Winter 2010-2011 Womenswear Show
I'm here at the Air France lounge at JFK airport in New York City. I'm off to Milano!
I'm very excited and grateful to be invited to my first-ever Prada show.
For those of you who aren't in Milan, you may watch the fashion show live, online, tomorrow, Thursday night, Italian time.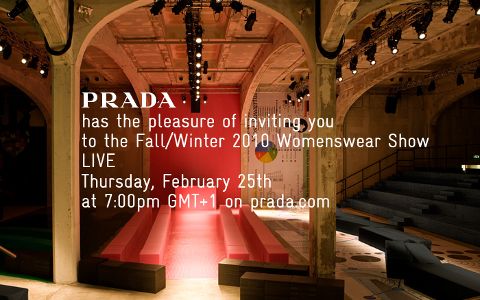 Log on to Prada.com.
See you at the show!
follow me on Twitter