Versace at Browns
Versace at Browns
So here I am, looking at websites for nice things I can't afford while lying on my bed because of this pesky fever and sore throat that just won't go away.
It's not particularly my style... and I don't want them for myself (duh) but these two wonderful, colourful and vibrant Versace pieces at Browns caught my eye. I had a wee bit of flashbacks of Versace from the 90s... baroque prints, medusa heads, you know, the whole shebang.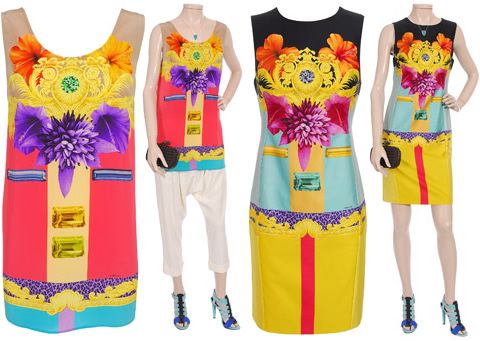 Versace baroque print silk top £365 and Versace baroque print cotton and silk dress £815 at Browns London.
Perhaps the big shocker here is the price point.
£365 for the silk top? That's quite affordable, especially for Versace, no? 
I mean, it's not affordable "affordable" because £365 (minus VAT if you live outside the EU and want to get technical about it) is still a huge chunk of money. However, I think it's affordable compared to the usual Versace sticker shocker prices...
I pointed this out to a friend and first thing he said was, "are they going after us poors now?".
I think it's great though.
Meanwhile, have you seen the new Versace Pre-fall collection? Amazing.


photo credit: browns
follow me on Twitter