Valentino Haute Couture Spring Summer 2010
Valentino Haute Couture Spring Summer 2010
And just like this, out with the old and in with the new. Meet the new Valentino.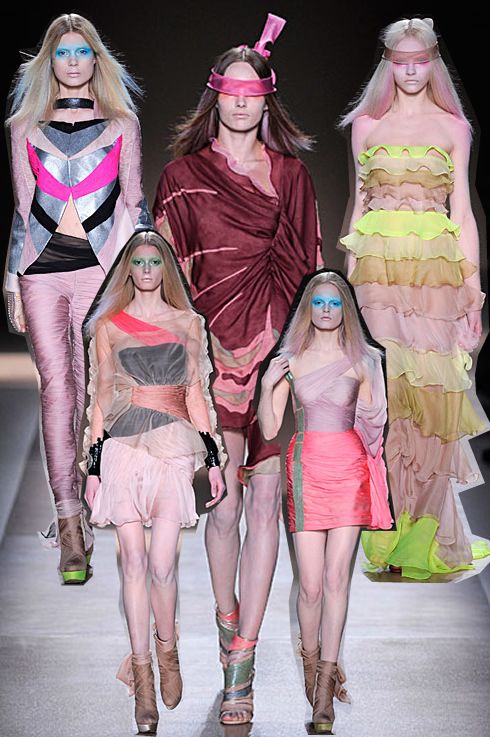 Looking at these images, it's quite evident that Valentino is trying to attract a new customer.
It's fascinating how a lot of designers these days focus on their brand's heritage whereas Valentino's Maria Grazia Chiuri and Pier Paolo Piccioli are charging forward with a risky approach.

Perhaps too forward and too radical from the brand's identity?
You know who I think would be perfect to design Valentino and carry the torch in the future? Elie Saab.
What do you think?

photos via Catwalking
follow me on Twitter