Tina Fey for American Vogue
Tina Fey for American Vogue
Good morning my fellow non-Americans. I can see Russia from my house!
Word from today's Women's Wear Daily is that 30 Rock star Tina Fey, who wore Salvatore Ferragamo to the 2010 SAG Awards, is American Vogue's March 2010 POWER ISSUE cover lady.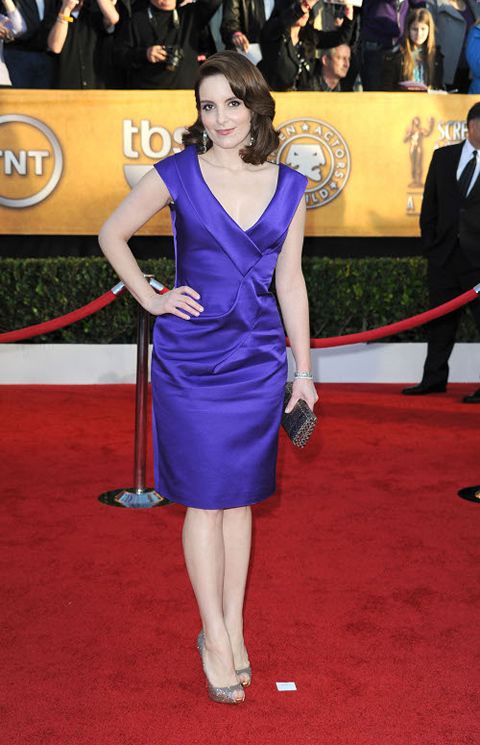 This is spectacular!
American Vogue is definitely on a roll.
Rachel McAdams, Jessica Biel and now, Tina Fey. All three are "fresh" faces.
I'm so delighted with this news. This is major! It's like the powers that be FINALLY woke up to their senses and they're no longer recycling the same used blonde goods washed up actresses.
Did someone at McKinsey spike the kool-aid at Conde Nast? Who knows.
In any case, I really like this newfound direction they're taking. Hope they keep the momentum going. And I certainly hope they allocate 1 or 2 covers to models.
If they must, I say dump the usual suspects and give them a group cover towards the end of the year, like what they did to La Nicole, La Hudson, etc last November.
You know what, I'm so happy... this certainly calls for a celebration.
I'm gonna do what I stopped doing in 2004.
I'm resubscribing to Vogue after I post this blog entry.
HOWEVER... mark my words: as soon as I see Gwyneth/Cameron/Kate Hudson/Kiera/Kidman/Charlize on the cover once again, you bet your ass I'll be the first one to demand a refund. Down to the VERY last cent.
And Emily?
That's all.
Mwah mwah.

photo via Jezebel
follow me on Twitter