Jessica Biel for American Vogue February 2010 Cover
Jessica Biel for American Vogue February 2010 Cover
Jessica Biel is on the cover of American Vogue's February 2010 issue.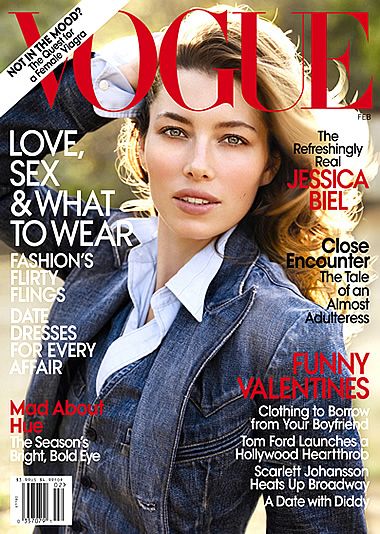 OH MY GOD. Is Vogue on a roll or what?
The only word I have in my mind right now is: beautiful.
Two totally unexpected actresses in a row... and I like this cover. It's simple, beautiful, natural and it oozes 'all-American' chic to me.
I can't wait to see what's inside (ie. editorials) over the next few days.
Thoughts?
follow me on Twitter