Jennifer Connelly in Balenciaga at David Letterman Show (pics, video)
Jennifer Connelly at David Letterman Show
No other celebrity can give Balenciaga justice other than the ferocious Jennifer Connelly who recently appeared at David Letterman.
It's always an amazing moment whenever the right celebrity appears in the right clothes, no? Balenciaga and Jennifer is a match made in heaven, just like Tilda Swinton and Haider Ackermann.
Which reminds me... read this fascinating interview and what my dearest Prabal Gurung (who makes some of the most beautiful and sophisticated clothes these days) said to Style.com: "My clothes are not for everyone, not for every Hollywood celebrity. There is a designer for everyone, and a celebrity for every designer."
Going back to Jennifer and Balenciaga, watch.
Click click click for more photos.
The shoes!!!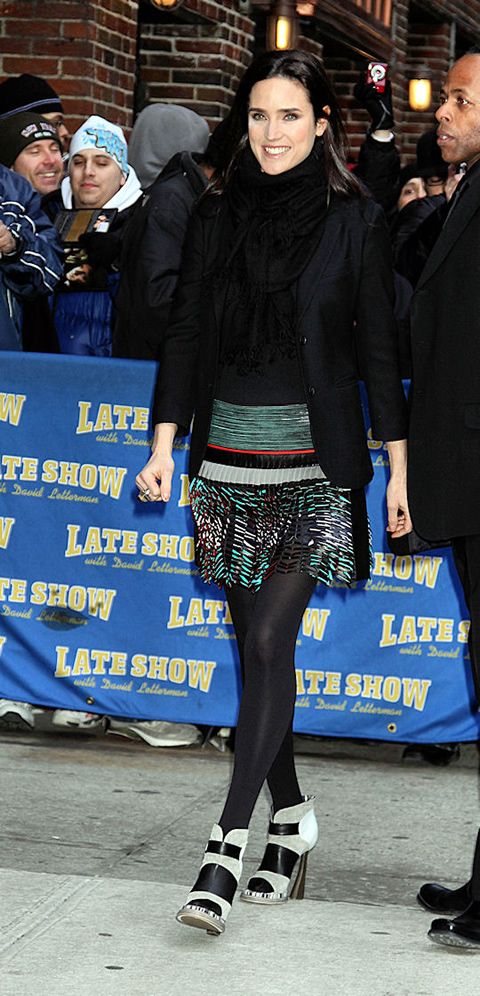 I love the details of the skirt!
On the runway...
Need I say more about the shoes?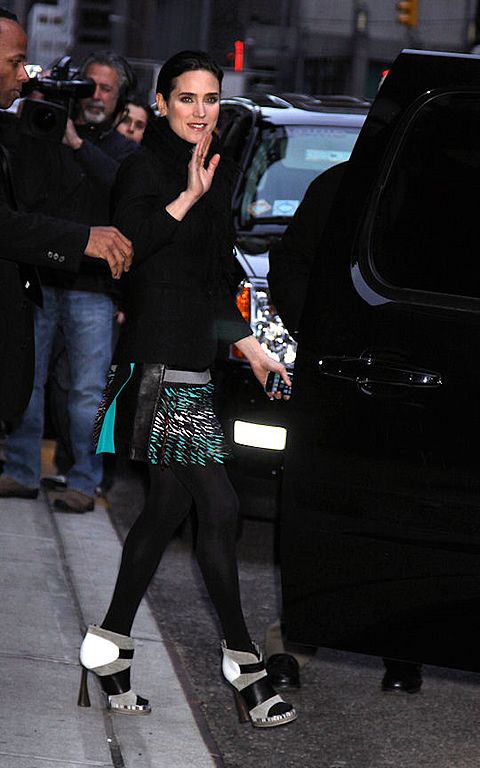 Related: Balenciaga Spring/Summer 2010 [click here]

photo credits: inf daily via theskinnywebsite; style.com

follow me on Twitter