Haiti Earthquake Victims - How You Can Help + Donations Needed
Haiti Earthquake - How You Can Help
Quick public service announcement... I'm sure you've heard of the massive earthquake that hit Haiti yesterday. Thousands are feared dead and many, many people are left homeless.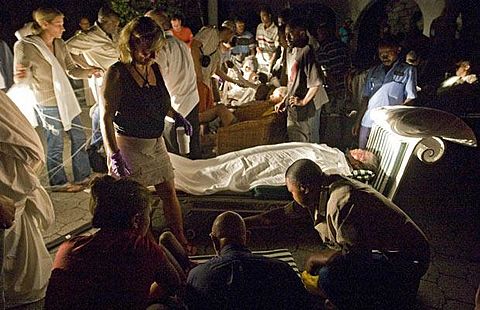 I'm gonna cut this post short and encourage you my dearest and kindest readers to donate ANY amount to go to much-needed relief efforts.
I'm donating a small amount. I hope you guys do, too.
That's all.

photo credit: ap via telegraph.co.uk
follow me on Twitter