Vogue USA January 2010 - Already Famous - Steven Meisel, Grace Coddington, Sasha Pivovarova and more
Vogue USA January 2010 - Already Famous
The last time I had goosebumps while reading something from American Vogue was back in December 1999 when Gisele was crowned Model of the Year at the Vogue/VH1 Fashion Music Awards. Robert Sullivan wrote: "You are Gisele. You look good. The specific way that you look good is that you look, among other things, sexy, as in hot." As a child, me and my friends would often pit her against Carmen Kass. I'm Team Carmen btw.
Now, exactly 10 years later (with Gisele being the most highly-paid model of all time), comes Vogue's Point of View in their January 2010 issue. Read and digest. Chills running down my spine again, I tell you.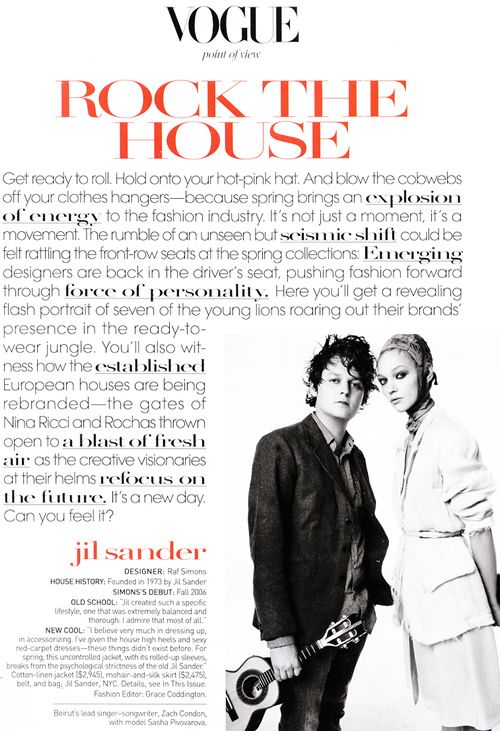 Lo and behold comes their fun, fresh and energetic "Already Famous" editorial featuring bands and musicians like MGMT and Mika with Sasha Pivarova. Editorial shot by Steven Meisel and styled by Grace Coddington. Here's a thumbnail preview...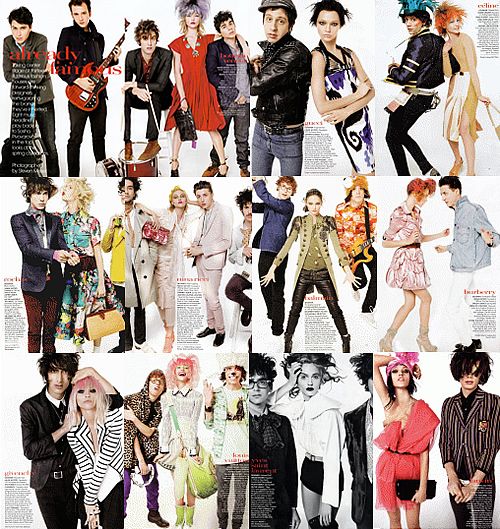 MGMT? In Vogue? Spectacular! Fascinating how they're stepping up their game.
Oh that Louis Vuitton bag with the foxtail and tassel charms please come to mama. You belong to me.
I don't know when it's gonna be out on the newstands here in Asia but I'm DEFINITELY buying this issue to see more of the images.

scans via luxx @ tfs
follow me on Twitter