The Most Beautiful Louis Vuitton Ad I Have Ever Seen
The Most Beautiful Louis Vuitton Ad I Have Ever Seen
After my quick jaunt to Detroit to get my heart broken and to New York City to lift my spirit and visit friends, I flew back home to the Philippines for a mere 5 hours only to unpack and repack before rushing to the airport to catch my flight.
I'm now in Singapore.
On my way here, I picked up a copy of Financial Times and I saw the most beautiful Louis Vuitton advert I have ever seen in the longest time.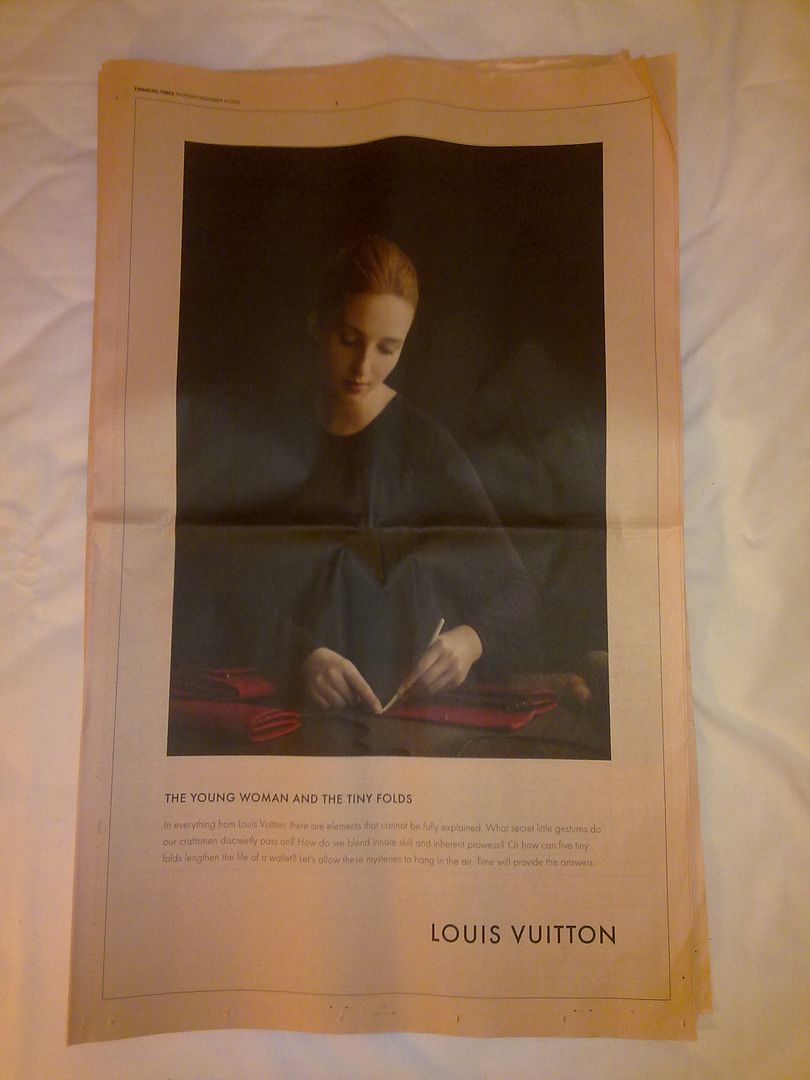 It's stunning. I've stared at this captivating ad for quite some time, wondering who this woman is. It looks like one of those very old portraits (Vermeer, anyone?) from the past that you can only see at museums... but at the same time, it also looks so modern and timeless. I love the emphasis on craftmanship versus the usual high-voltage, high-gloss celeb/model ads...
Refreshingly discreet for the MEGAbrand luxury powerhouse that monogram built, no?
Wonderful.
follow me on Twitter