Spot Gareth Pugh
Spot Gareth Pugh
First one to spot Gareth Pugh shall win a kiss on the cheek from me and an oreo cookie.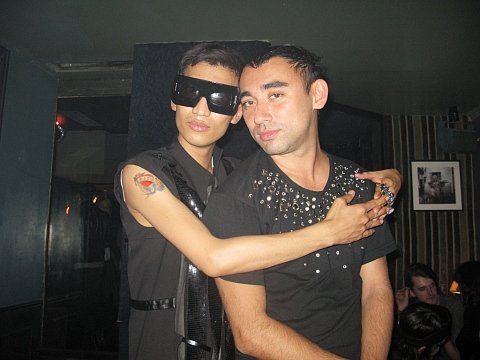 And yes, that's the super ferocious Nicola Formichetti who I love and totally adore.
I remember him asking me in Paris back in October whether I love Tokyo or not. Of course I said yes. Tokyo is a great source of inspiration and it will always have a special place in my heart.
Nicola then asked me, "so, how do you get sex there?"
I replied, "Uhhhh."
Uhhhh.
LOVING YOU!
follow me on Twitter