Rachel McAdams in Dolce & Gabbana for Vogue USA Cover January 2010
Rachel McAdams for Vogue USA January 2010
Remember Regina George from Mean Girls? Well, actress Rachel McAdams (in Dolce & Gabbana Spring/Summer 2010) is on the cover of January 2010 issue of American Vogue.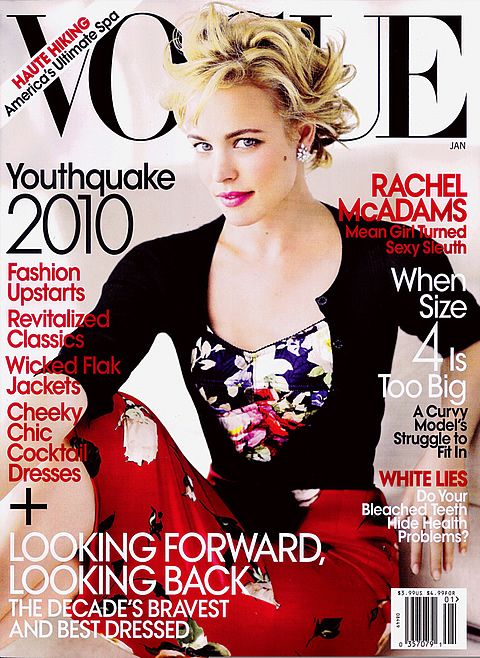 Dolce & Gabbana Spring/Summer 2010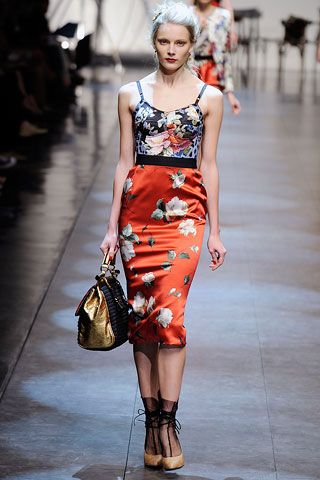 I remember whining not too long ago how American Vogue usually picks from the same pool of actresses for the covers, namely Nicole, Charlize, Cameron, Sienna, etc. so this cover is quite a bit of a shocker and totally unexpected.
It's a good thing, no?
Anyhoo, I'm particularly curious with two of their cover stories -- "Youthquake 2010" and "When Size 4 is Too Big".
I think I'm buying this issue.

credits: scan via tfs, dolce & gabbana runway photo via style.com
follow me on Twitter