Nokia DiscOVIries Contest Update [for philippine residents only]
Nokia DiscOVIries Contest

[contest sponsored by ovi by nokia philippines]
Because of my current backlog, today I'm doing two contests. I need you to submit two photos -- a photo of your favourite place on earth and a photo of yourself that represents the year 2009. For me, I've chosen New York City. I thought about Paris because the city is so beautiful, like a big dream however, IMO, New York is where dreams come true.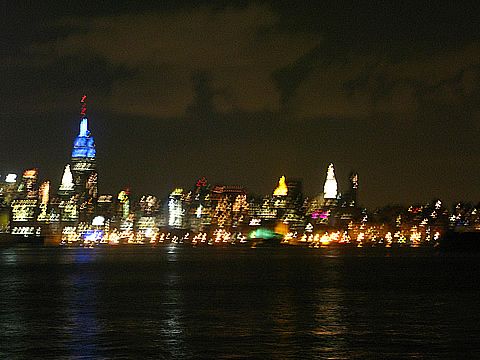 As for the photo that represents 2009 for me, well, it's a no-brainer. Unless you live under a rock in the third world, I'm sure you've already seen this photo in every single publication around the world that matters, from Financial Times to New York Times.
OK OK OK.
To join the contest:

1. Create an OVI account and activate your OVI email address
2. Once you have your OVI account set-up, upload your photo entries photo on these special folders:
3. Be sure to include your name, your OVI email address and a short description of every photo you upload.
4. You may submit as many photos/entries as you want as long as it matches the theme, in this case, your favourite place on earth AND the photo that represents 2009 for you.
5. THIS IS VERY IMPORTANT: Please don't send photos that you didn't take yourself. You may only submit photos you personally took.
I'm choosing three winners -- one for Week 6 and two for Week 7. The entries I like the best shall win a P2,000 Ayala electronic gift check.Deadline for this week's contest is this Friday, January 1, 2010 so submit your entries ASAP.
Nokia is also giving away a free 2330 Classic phone to my favourite photo out of ALL the submissions.
Again, this contest is available to residents of the Philippines only.
Special thanks to Nokia Philippines for sponsoring this contest.

photo credits: Dennis Valle, Nokia.com
follow me on Twitter