Nokia DiscOVIries Contest Update [for philippine residents only] - Week 4
Nokia DiscOVIries Contest Update - Week 4
[contest sponsored by ovi by nokia philippines]
Remember a few years ago when I used to have all the free time in the world and I had this little hobby website of mine called "Inside My Bag" and I asked my readers to submit photos of their bags? Unfortunately, I don't have that much time any more so I haven't updated that site in ages.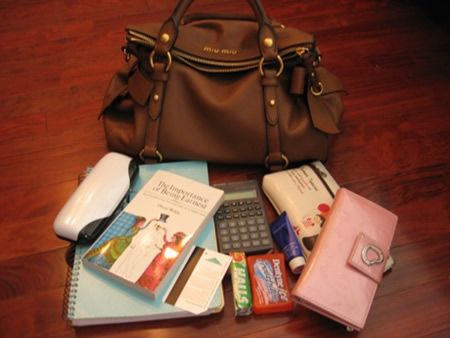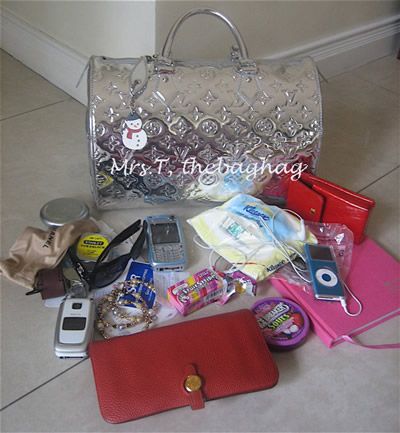 I've always believed that the contents of your handbag can tell a lot about you. It offers a peek to your identity, your lifestyle, your habits, your personality and your taste. Inside each and every bag lies a treasure trove of all sorts: designer wallets, expensive make up, jewelry, trinkets, the latest cellphones and gadgets.
If you live in the Philippines, I want you to take photos of the bag you're currently carrying as well as the contents. You know, everything that's inside your bag.
To join the contest:

1. Create an OVI account and activate your OVI email address
2. Once you have your OVI account set-up, upload your photo entries photo on this special OVI folder.
3. Be sure to include your name, your OVI email address and a short description of every photo you upload.
4. You may submit as many photos/entries as you want as long as it matches the theme, in this case, WHAT'S INSIDE YOUR BAG.
5. You must own the rights to the photo.
The entry I like the best shall win a P2,000 Ayala electronic gift check. Deadline for this week's contest is this Wednesday, December 9, 2009 so submit your entries ASAP.
Again, this contest is available to residents of the Philippines only.
follow me on Twitter