Louis Vuitton Spring/Summer 2010 Bag with Fox Fur Tail Charm
Louis Vuitton Spring/Summer 2010 Bag with Fox Fur Tail Charm
Speaking of designer handbags, a box from Louis Vuitton arrived earlier this week after being stuck in customs for a day. It's not out yet at the stores so expect it to arrive in the next few months. Loving it!!!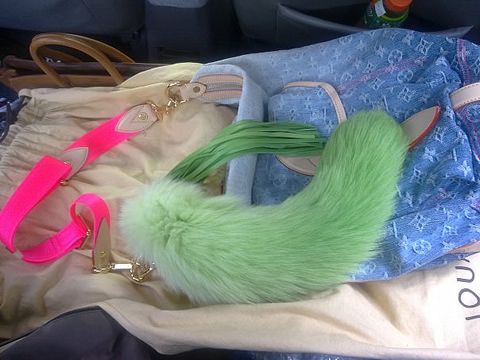 Luckily it arrived safe and sound. Whew. Let's take it out for a ride.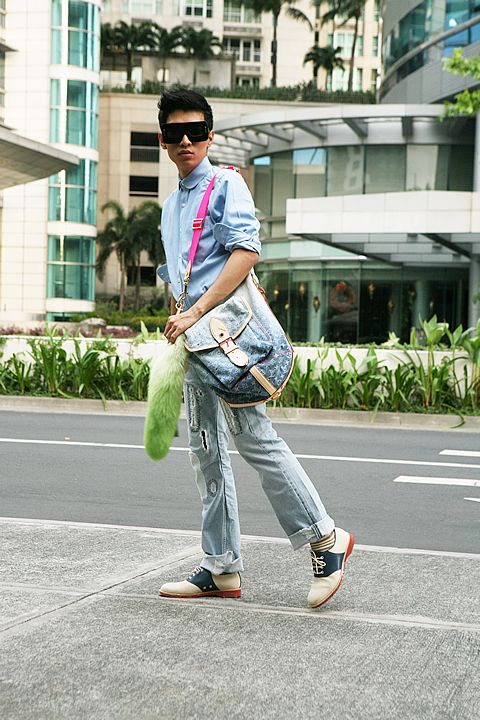 I took more photos but I needed it for something else so I can't share until it comes out.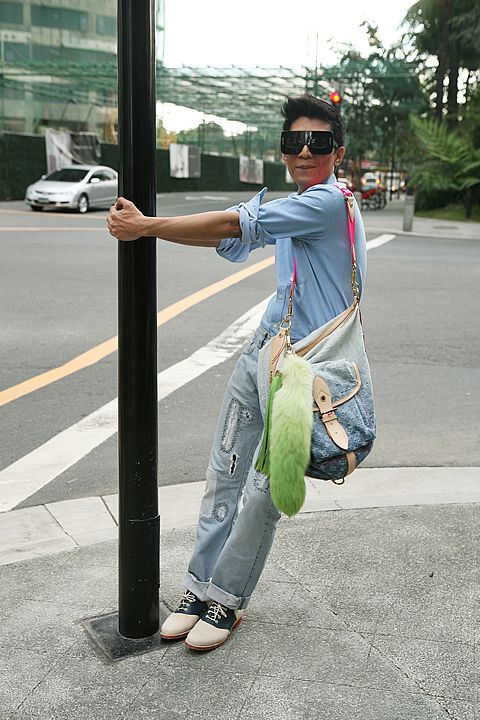 Shirt from Patrik Ervell via Gilt, sunglasses from Marc Jacobs, denim jeans from Alexander McQueen, bag from Louis Vuitton, shoes from Rupert Sanderson.
Honestly though, I'm still obsessing with the green messenger bag....
First one to guess what year those McQueen jeans came out will get a kiss from me on the cheek.
(I think that should accurately give you an idea on how young I am. haha)
follow me on Twitter