Greetings From Michigan!
Greetings From Michigan!
And this, my friends, is my first ever article published in a magazine in the United States of Barack Obama.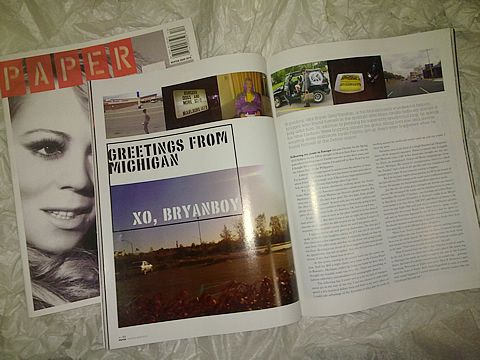 Paper recently invited me to contribute a travel story for their Winter 2009-2010 issue. My Editor took notice how I always make a pit stop at some North American airport hub like Minneapolis or Detroit during my trips to New York (you can blame Northwest or Delta for that for not having direct flights from Manila to JFK) this year. I thought it would be fun to write about my first time in Michigan last October.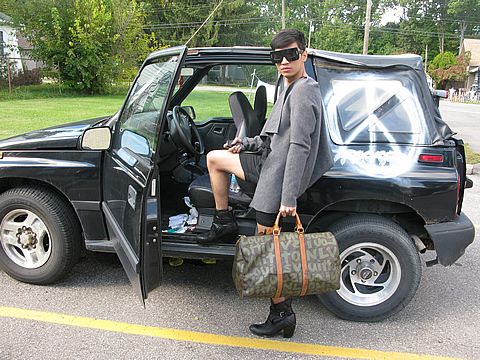 It's funny how my feelings about Detroit (or any American city really other that EN-WHY-SEE) have changed from the time I wrote the article to the present. I went back to Michigan ten days ago for an overnight stay and now I feel like it was the biggest mistake I've committed this year. As for Travis, the guy I wrote about on my article, well, I didn't see him this time around... I went to see somebody else who I met on my last day in Detroit back in October. Arghhhh it's all too complicated. Oh well. You live and you learn. I guess that's what happens when you live in the fast lane. In any case, I'll spare you from my dramatics and let's save THAT story for another time. This is supposed to be a feel-good blog entry y'all!
For now, click click click to read my article, "Greetings from Michigan".
[this article originally appeared at Paper Magazine Winter 2009-2010 issue]
Greetings from Michigan

Bryanboy is the Manila-based wunderkind fashion blogger who found himself in the spotlight after Marc Jacobs famously named a bag after him. In addition to penning his super-witty eponymous blog, he spends his time Fashion Week-hopping around the globe, sitting front row, and always wearing some elaborate haute-Filipino get-up. Here's what happened when he found himself in Detroit.
(oi i didn't write that self-serving paragraph -- paper did! haha... moving along)
----
Following my jaunt to Europe this past October for the Spring 2010 fashion shows, I flew straight to Detroit from Paris to visit my aunt who is battling cancer. I hadn't seen her in over three years, and I thought I'd surprise her before I headed off to New York City for my return flight to the Philippines.

I always travel unprepared. I cannot count the number of times I've booked airline tickets at the very last minute or have gone to places where I don't know a single soul. I like to leave expectations behind, hop on a plane and cross that bridge when I get there.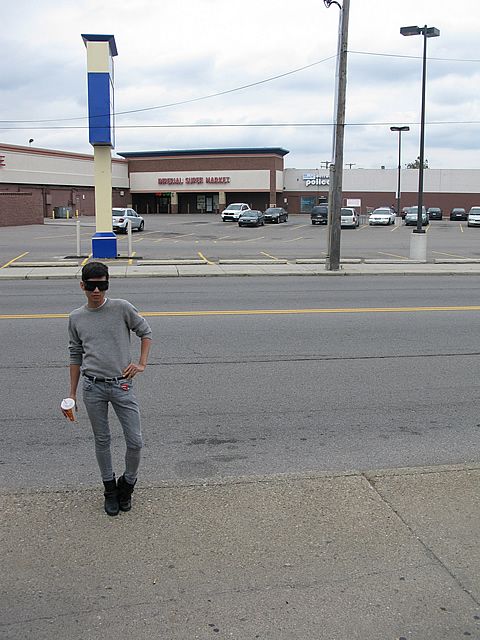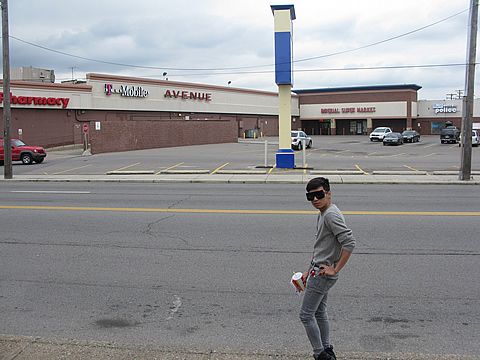 For instance, I know absolutely nothing about the Great Lakes State. OK, Michigan is America's automotive capital and these days, Madonna and Marshall Mathers are Detroit's greatest exports. But what else is there? Do they have gays? Do they have Asian people? Do they have Gaysians? Armed with just my aunt's address and phone number, I was confident this trip to Detroit was going to be a piece of cake because hello, it's America. Oh, how wrong I was.
I called my aunt as soon as the plane landed to let her know I arrived safely. But since it was so late at night, she informed me that my uncle wouldn't be able to pick me up. I told her I wasn't 12 anymore, they shouldn't worry about me and I was gonna cab it.

[aunt's house]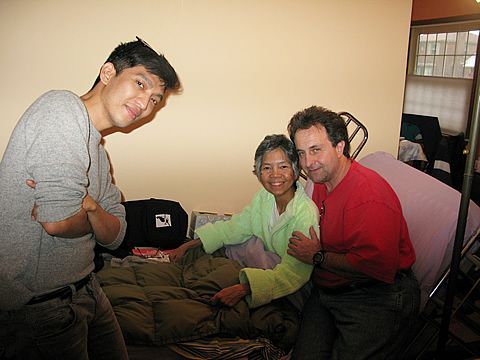 [aunt and my uncle... they've been together 25 years, no kids :-(]
I approached a cab and gave my destination. The first guy I spoke to broke into laughter, asking me if I was out of my mind. Five men and a few cigarettes later, I eventually found out that my aunt lives 180 miles away and that no cab driver was going to take me there. Renting a car, as one of them suggested and what most people do apparently, was not an option. Not only do I not have a driver's license, I also don't know how to drive!

It was past midnight, so staying at an airport hotel was the easiest option. And my $60 a night classy, sassy room at the Clarion Hotel in Romulus, Michigan ended up being my home for three days. I thought my humble room was very chic. There was something so fashion editorial-y and at the same time so pornographic about it.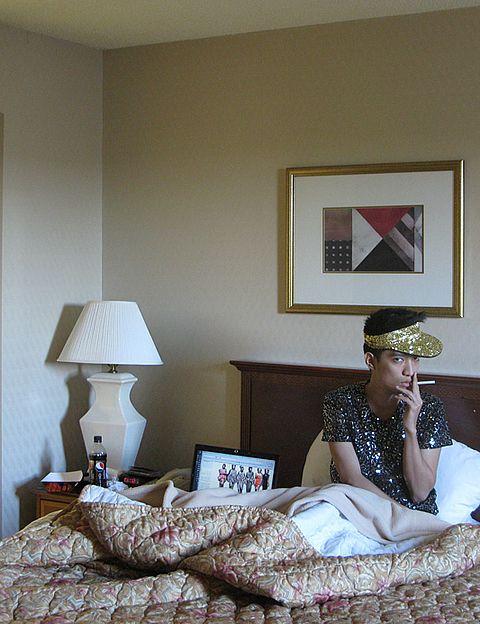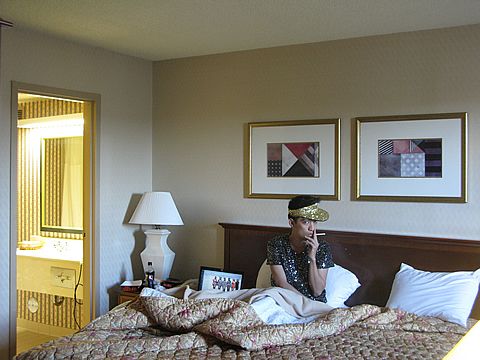 The following day, I wasn't going to let my lack of transportation get in the way of my trip. I had two choices: I could either spend a few hundred dollars back and forth to my aunt's place or I could take advantage of the downtime to relax after six weeks of traveling around the world and maybe catch up with my emails. I chose the latter.

Salvation came in the form of a simple Internet ad. Desperate times call for desperate measures. There's a reason why Craigslist or Manhunt exists, y'all! A few keystrokes online (no not at those sites, thank you very much) brought me my savior, Travis, an unemployed 19-year-old Bruno doppelgänger from Fenton, Michigan. His means of transportation, which he called the "Tracker," had a hole in the gas line and was vandalized with multiple peace signs. It was a lawsuit waiting to happen.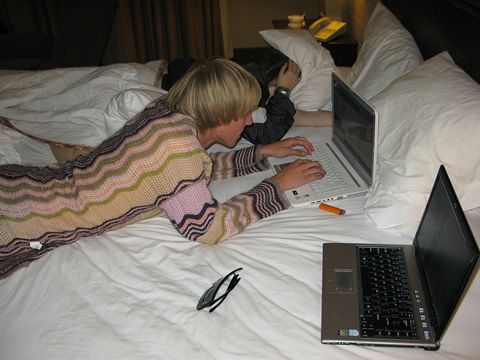 [i made travis wear my missoni... he looks like bruno, no?]

[me and the tracker!!!]

But I do not have regrets putting my life in the hands of this kid with two DUI charges to his name and his driver's license confiscated. He became my friend-slash-chauffeur-slash-tour-guide.

Just like the old saying goes, strangers are friends that you haven't met yet. We exchanged life stories and he introduced me to some of his buddies. We had $3.17 lunches—two hotdogs and a Diet Pepsi—at Speedway, enjoyed $9 bottles of Burnett's vodka from Meijer (watermelon is the best flavor, TRUST!) and dinner at Denny's. He drove me past the famous Eight Mile and took me to various Detroit suburbs including the oh-so-posh Royal Oak where there's, gasp, a gay café and an American Apparel! In the 48 hours that we spent together, he showed me a corner of real America. A real America with 20-wheeler monster trucks driving along the I-94, that made New York City seem like a whole different planet altogether.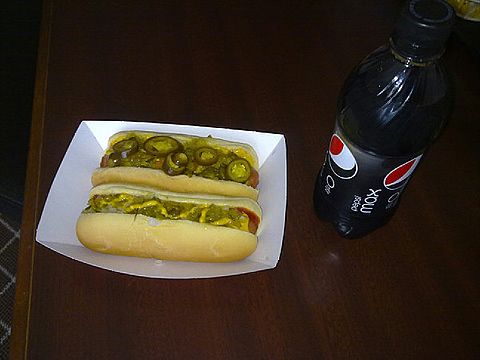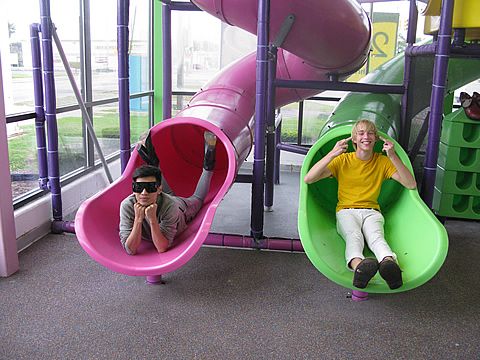 [detroit's famous eight mile road]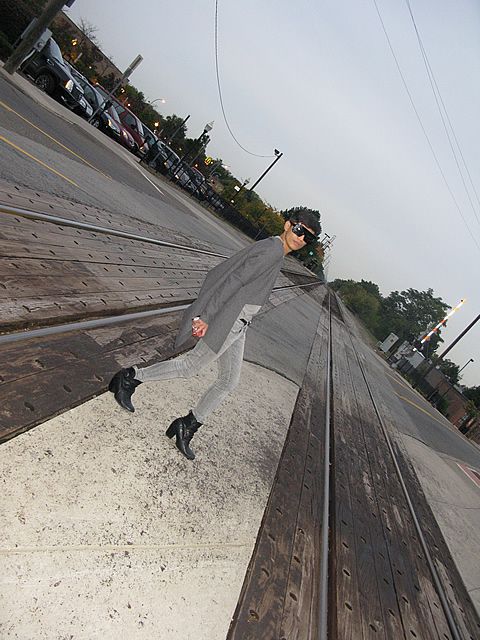 [royal oak]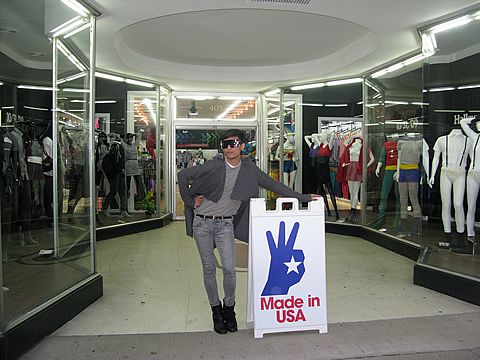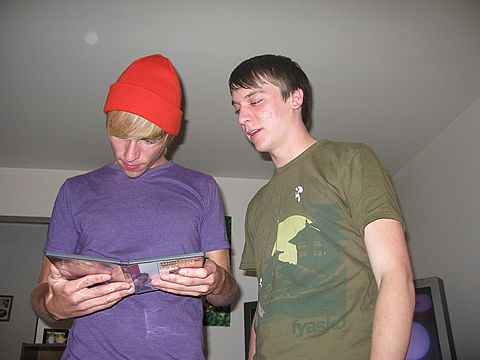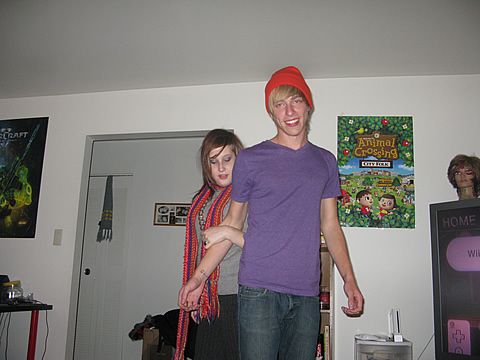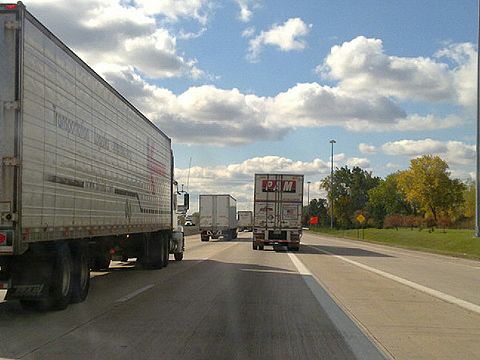 When I saw his make-up kit (he's also an aspiring tranny), everything was made by Avon. I couldn't believe my eyes. I honestly thought Avon was an urban legend. He buys make-up from his local Avon lady because he's been abused by homophobic make-up-counter girls in the past. "That's how it works around here," he said.

One thing I learned is that America is full of angels. In the end, Travis even drove me to my aunt's place! My quick jaunt to Michigan has made me want to explore the rest of the United States. And since I've always wanted to go ona road trip... perhaps Wyoming, Wisconsin or Idaho next year? Hey, if Vermont captivated the heart of Kaiser Karl (that's Lagerfeld to you), I wonder what would happen if I visited Missouri. Anyone wanna take the Greyhound bus with me?
---
Paper Magazine, Winter 2009-2010 with Mariah Carey on the cover, is out now. Be sure to buy this issue for more travel stories from amazing people like Michael Stipe, Mickey Boardman, Mark O'Halloran, Gary Pini, Julia Chaplin, etc.
Thank you so much Paper for this opportunity!
follow me on Twitter