Free Shipping at Oki-ni!
Free Shipping at Oki-ni!
I know I love womenswear and most of my readers are females but here's something for the guys, gays and anyone who's got a third leg. I got this flyer via email and I thought I'd share it to you. Men's superstore Oki-ni is offering FREE worldwide shipping on ALL orders, including sale items. Just click the graphic below and you'll be redirected to their site.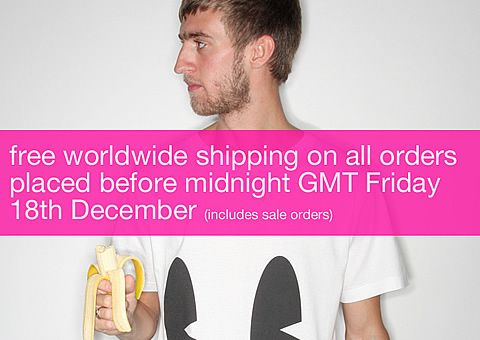 Oki-ni is pretty much the male version of Net-a-Porter. No other online men's store have the same scope of brands that they carry. They have everything from Adidas to Alexander McQueen, cult brands like Bernhard Willhelm and Damir Doma, to premiere labels like Maison Martin Margiela, Jil Sander, Rick Owens and Raf Simons. Run, don't walk, run!
You're welcome.

photo credit: oki-ni
follow me on Twitter