Balenciaga Spring/Summer 2010 [pics]
Balenciaga Spring/Summer 2010
PR Consulting is one of the most prestigious PR firms in the world. They manage amazing brands like Proenza Schouler, Dries Van Noten, Pierre Hardy, Jil Sander and more. I visited their magical NY office last week (where everything is white, everyone was chic, had tiny waists and wore black lol) to see some of the spring/summer 2010 samples.
Balenciaga is one of my favourite collections this Spring so imagine my excitement when I saw some of the pieces on the rack. I'd literally wear every single one of these items except the skirt and the dresses.
Click click click!
Nicolas Ghesquiere for Balenciaga, as we know, makes some of the best trousers around. Everything is cut and tailored to perfection. There's a pair of super buttery soft and super lightweight leather trousers that made me drool like a kid who just walked in to a candy store.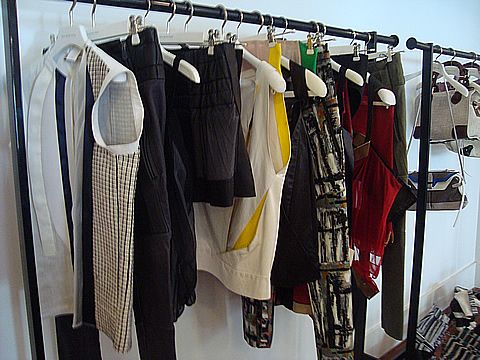 Now.
Check out these shoes. Y'all know I go weak in the knees every time I see anything striped.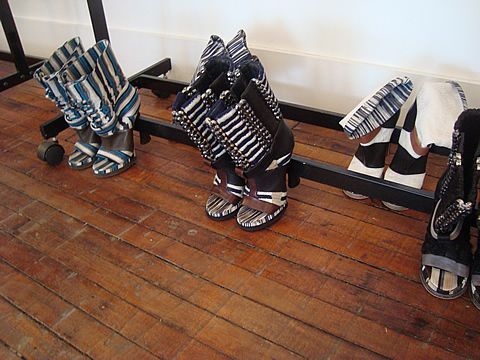 Shoe porn, in the words of Tommy Ton of Jak and Jil.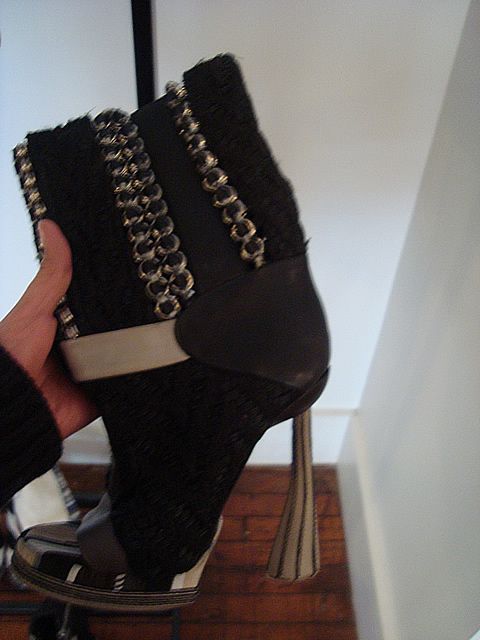 TO DIE FOR!
You know, I told a new journo friend who accompanied me that, for a blogger, nothing beats seeing the clothes up close.

photo credit: style.com
Sure, people like you and me can see an endless array of photographs and videos of the collections taken from every single angle as possible online but really, you cannot replicate seeing them with your own two eyes. You also cannot emulate feeling the clothes with your own hands.
I honestly deserve an award for keeping my dignity intact. It took a heck of a lot of willpower to stop myself from going crazy and crying "MAY I TRYYYYYYYY?"
Hah.
I can't wait to see what the shop floors will carry when spring/summer 2010 merchandise comes in.
Thank you so much to the wonderful folks at PR Consulting. I'm truly grateful to have the privilege of seeing the collections before they hit the stores. You guys are the best.
follow me on Twitter