Aliona Doletskaya's Louis Vuitton Spring/Summer 2010 Bag
Aliona Doletskaya's Louis Vuitton Spring/Summer 2010 Bag
You've seen Victoria Beckham debut that cheeky and chic Louis Vuitton messenger bag with the fox fur tail keychain. Well, here's yet another bag from the Spring/Summer 2010 collection, this time it's Aliona Doletskaya's, beside from my very old Goyard. Like what I said before, I went straight to the Vogue Russia office as soon as I landed into Moscow after traveling for 26 hours with no time to drop my bags or change clothes at the hotel.
You honestly have no idea how GLAD I am not to have worn pyjamas to the airport (like I usually do)....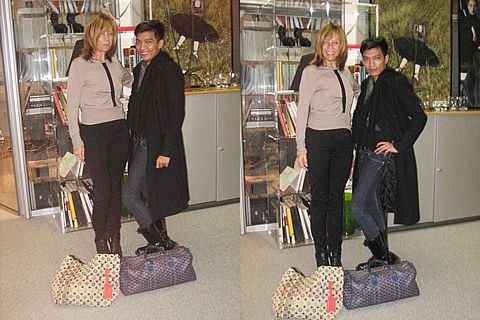 Click click click!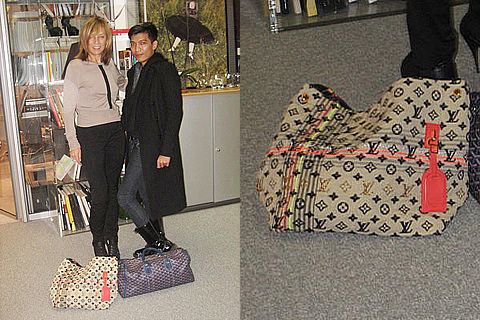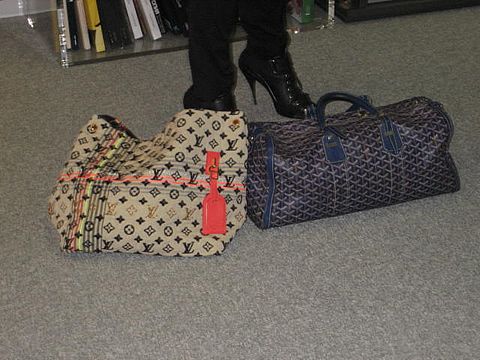 I apologize for the quality of the photos. I should've used my camera but I was too happy to see a friend and too enamored to function.
Thoughts on the bag? I love the fluoro/neon details! I think it's very interesting how runway pieces translate to real life.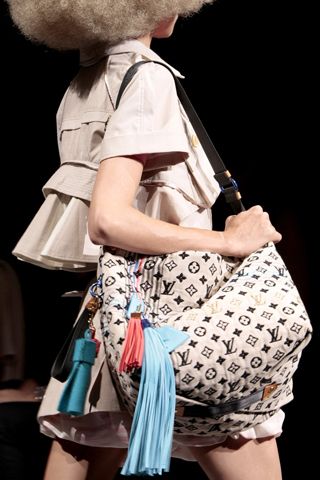 photo credit: style.com
As for me, THIS is my dream bag, fox fur keychain, tassels and all.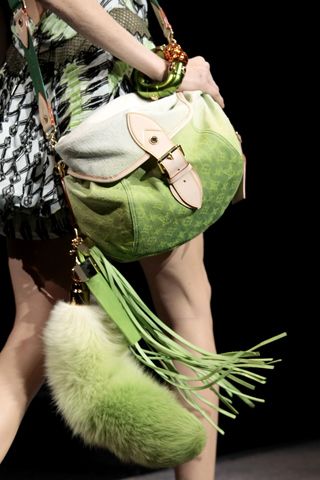 photo credit: style.com
Waaaaah. I can only dream eh?
follow me on Twitter