The Ultimate (Proenza Schouler Shoe)
The Ultimate
I almost had a coronary when I saw this Proenza Schouler shoe featured on Virginia Smith's "Last Look" on Vogue.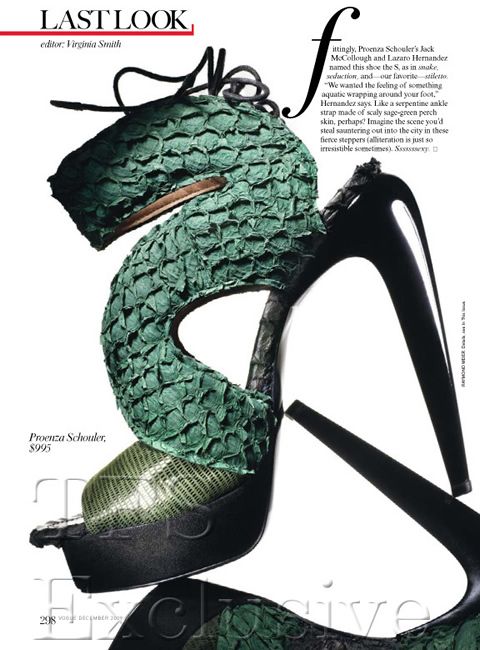 Amazing.
It breaks my heart I can't wear (or BUY --- $950!!!!!) such stunning piece.
Well done Proenza, well done.

scan via: TFS. ISN'T IT OBVIOUS WITH THE OBSCENE AND HIDEOUS WATERMARK?

follow me on Twitter