International Herald Tribune
International Herald Tribune
Be sure to buy today's copy of the International Herald Tribune, just in time for the Techno Luxury Conference in Berlin. There's a great article written by Jessica Michault (who recently interviewed me) about fashion and social media. Domenico Dolce said something on point -- "the web, for luxury brands, is not the future but the present."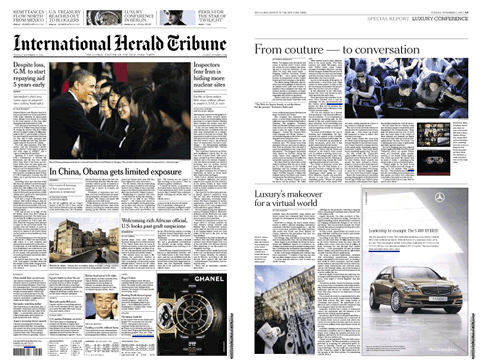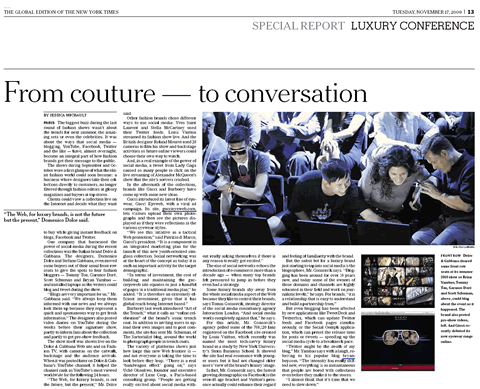 Thank GOD for Press Display where you can buy the latest digital versions of most newspapers worldwide. They don't sell the IHT and international newspapers (other than USA Today) at the newstands here in Manila and you can only get them, if you're lucky, at hotels.
Now I'm gonna ask a friend or two to send me the hard copy by post...
Thank you so much Jessica and the IHT for the mention.
follow me on Twitter