Gloria Macapagal Arroyo's Yves Saint Laurent Shoes
Gloria Macapagal Arroyo's Yves Saint Laurent Shoes
Shock horror! Philippine President Gloria Macapagal Arroyo is the last person in the world I'd associate with Yves Saint Laurent. GMA? YSL? It's the end of the world as we know it!
Here's a file (November 14) photo of her sporting a pair of last season YSL Cage 110 booties.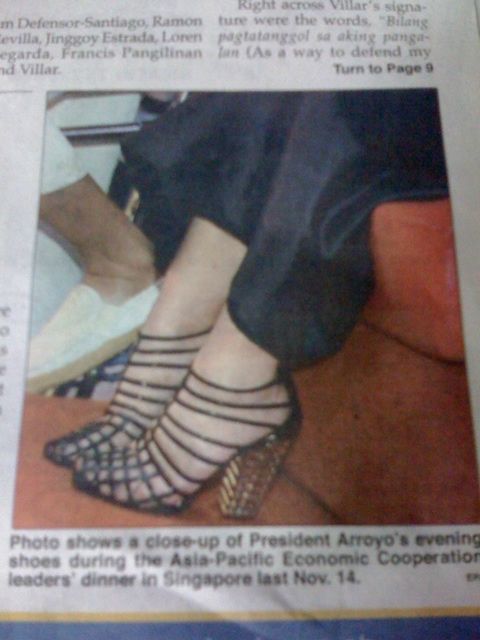 You may now buy them on sale at My Theresa for €625 (original retail price of 890 euros).
Gloria Macapagal Arroyo and Yves Saint Laurent?
Hilarious. Good on GMA though.

photo credits: twitpic & mytheresa

follow me on Twitter