Do Not Want [meme]
Do Not Want

I recently updated my facebook profile with this photo of me at the cheap but awesome pizza place in St Marks in NYC called "2 Bros Pizza". An online acquaintance then added the whole 'DO NOT WANT' caption as a tribute to an old internet meme dating back to 2005.
I found this photo of Hamish Bowles at Style.com. A little bit of tweaking and voila...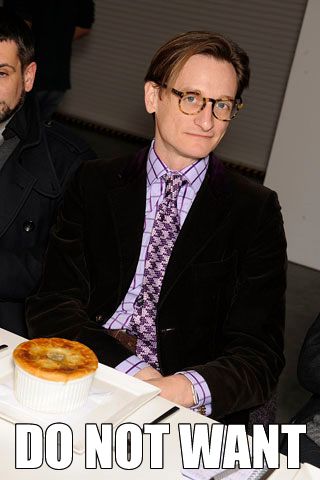 The Pauper and the Prince. Hysterical!

photo credit: isaaclikes.com, style.com

follow me on Twitter