Candy Magazine feat. Luke Worrall
Candy Magazine feat. Luke Worrall
Say hello to the coolest fashion magazine celebrating crossdressing and trannyismisms! Some of the world's best took part in this amazing magazine: photos by Bruce Weber, Tim Walker and Terry Richardson, editorials styled by my man Kim Jones and the cool Robbie Spencer. Male model Luke Worrall is on the cover of the Fall/Winter 2009-2010 issue.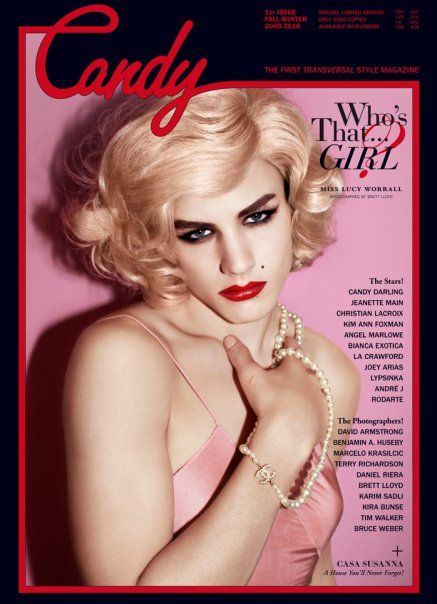 Check out this video. I see a hot boy in Rodarte. Even Cole Mohr is there!
I think it's great that we have magazines like this, considering we live in androgynous and gender ambigous times...
AMAZING, NO?
I want Candy....

credit: Luis Venegas
follow me on Twitter