Burberry Launches Artofthetrench.com
Burberry Launches Artofthetrench.com
Fans of the trench coat rejoice! Burberry launched Art of the Trench today, a new site inviting internet folk like you and me to view and submit portraits reflecting personal trench coat style across the globe.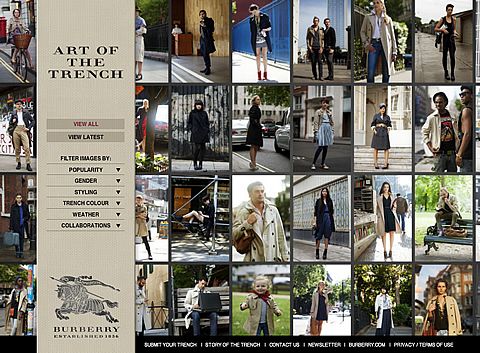 Burberry Creative Director Christopher Bailey invited Scott Schuman (aka The Sartorialist) to take photos of people in Burberry trench coats in London, Milan, New York, Paris, Berlin, Sao Paulo and Venice over the past few months for the launch of the site.
Check it out! Visit http://www.artofthetrench.com.
follow me on Twitter